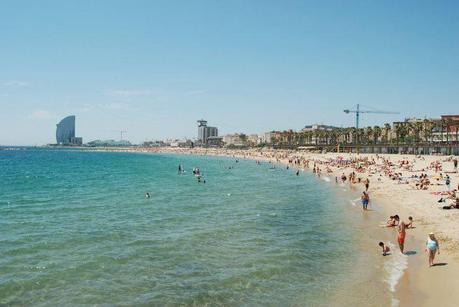 When it comes to beaches, Barcelona has plenty to offer. One step into this city, and it's obvious why this Catalan capital was named 'best beach city' by National Geographic magazine. Although the city didn't have any beaches for lounging purposes before the 1992 Olympics, its since cleaned up its act and is home to seven sandy spots. Here's a list of some that are well worth a visit.
Barceloneta Beach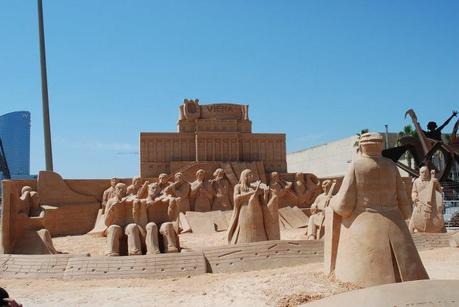 Not only is this one of Barcelona's most popular beaches, but the Discovery Channel also voted it 'the third best beach in the world'. Easily accessible to public transport there are dozens of bars, hotels and restaurants that line the notorious location. Situated in between the Sant Sebastià beach and the Olympic port, the 1.6 kilometer stretch also offers a Beach Center for bicycle and lounger hires, making it a hotspot for both tourists and locals alike.
Sant Sebastià
The most easterly point of the city's coastline, this beach is the closest to the city center and is located next to the old town - or the Ciutat Vella district as the Catalans call it. Probably more popular with locals than tourists, who often flock to neighboring Barceloneta, the beach attracts an older crowd in particular as there are a number of services available for the physically challenged.
La Mar Bella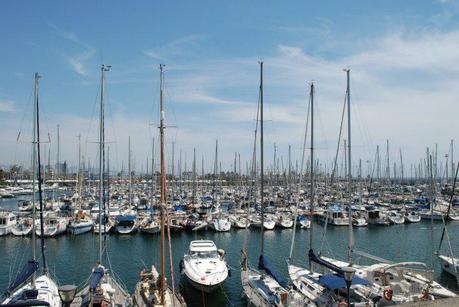 If you're over having awkward tan lines from sunbathing in swimwear, La Mar Bella is the beach for you. Offering a private nudist area, the secluded location also offers an array of water sports to try out and is just a mere 20-minute trek from the metro.
Llevant
The newest beach in Barcelona, which opened in 2007, this one's ideal for those traveling with families as there is an adventure playground nearby. Not only are there lots of lifeguards on duty and showers, but it's also the most private of the city's beaches, making it all the more appealing for those wanting some time out.
Playa del Bogatell
If you'd prefer to do a bit of exercise to top off your tan, this beach will strike your fancy as it has a generously stretched promenade ideal for cyclists, walkers and keen rollerbladers. Not far from the city center, there are also a variety of bars and restaurants to choose from once you've worked up an appetite.