The Bancroft neighborhood of south Minneapolis developed primarily in 1910-1930, when residents would hop on street cars along Bloomington and Cedar to go downtown to work.It also has the appeal of being not far from lakes and Minnehaha Parkway.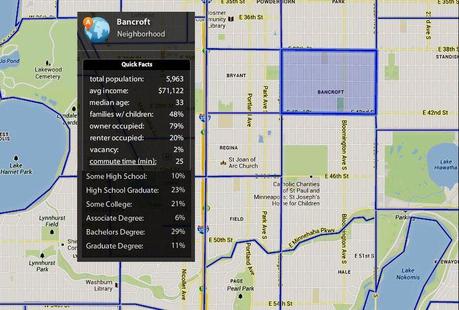 This popular and affordable area is primarily residential, with charming houses built before 1940 that are 79% owner occupied. 21% of the residents have at least some college, and 48% are families with children. Average sale price of Bancroft homes sold this past year was $175,328.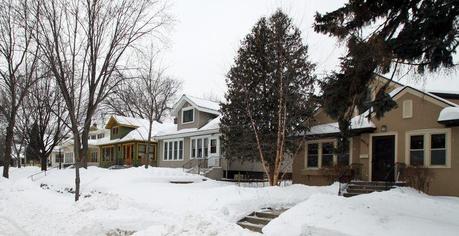 The combination of homes with character, affordable prices and welcoming community makes this a neighborhood especially appealing to first-time homebuyers.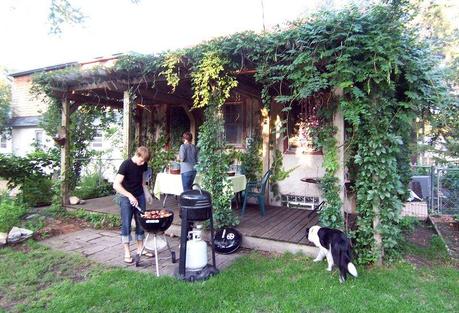 I am curently helping a young couple sell their home in the Bancroft neighborhood and here are things they love about their community...
Friendly, welcoming neighbors
Participate in national night out
Share dog sitting and child care
Invested in the connectivity of the neighborhood
Close to 48th & Chicago shopping, restaurants, alternative health clinics
Close to the up and coming 38th & Chicago

Blue Ox Coffee, Fire Art Center, art galleries
New location of the soon-to-open Seward Co-op

Close to  Colossal Café to the east and Kim Bartmann's soon-to-open Tiny Diner to the north
Sharlene Hensrud, RE/MAX Results - Email - Minnepaolis Nokomis Area Realtor
RELATED POSTS
Standish... Minneapolis neighborhood with lots of families with children that own their homes
Sunday's Site - Nokomis Area's 48th & Chicago
Pumphouse Creamery... one of the best ice cream spots in the country
Sunday's Site - Minnehaha Parkway, Minneapolis
Sunday's Site - A Baker's Wife, Minneapolis