Banana Bread is a type of bread that is made with mashed and fully ripe bananas. It is often a moist, sweet and cake like quick bread. I used almonds for nutty flavor, you can use pumpkin or sunflower seeds for healthier version.  It's an eggless banana bread recipe which so yummy in taste and served with tea or coffee. Banana Bread is eaten in many countries, but it is popular in the Caribbean, especially in Aruba, Jamaica and Bahamas.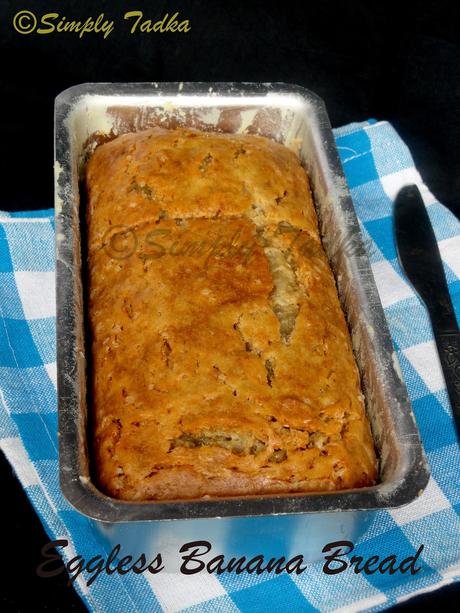 Banana Bread: Caribbean Breakfast
Preparation Time: 15 Minutes
Cooking Time: 40 Minutes
Servings: 4
Category: Breakfast
Cuisine: Caribbean
Ingredients:
2 Medium Sized Rip Bananas
1/2 Cup Wheat Flour
1/4 Cup Vegetable oil or Olive Oil
1/4 Cup Sugar Powdered
1/2 Tsp. Baking Powder
1/4 Tsp. Baking Soda
1 Tsp. Vanilla Essence
Pinch of Cinnamon Powder
Chopped Almonds
Few Raisins
Instructions:
Combine mashed banana, sugar together in mixing bowl and blend them till to smooth puree form.
Now add oil, vanilla essence, cinnamon powder to the banana mixture and mix well. Add the baking powder, baking soda and flour in the bowl and sieve it twice.
Add this flour into bowl of banana mixture and fold the sieve flour nicely. .
Add chopped almonds, raisins and fold it gently. Preheat the oven to 180 degree Celsius for 10- 15 minutes.
Grease a bread tin with oil and pour the mixture into the loaf pan.
Bake the bread at 180 degree C for 30 minutes to till to toothpick comes out clean.
Remove the bread on cooling rack and serve bread slices with milk or tea.
Notes
: You can adjust the sweetness as per taste. You can add pumpkin or sunflower seeds if you like it.
Tags
: how to make banana bread, eggless recipe, bread recipe, banana recipe, simplytadka, blogging marathon, breakfast recipe, international recipe, eggless banana bread recipe, baking recipes, Caribbean recipe, world recipe, healthy recipe, eggless baking.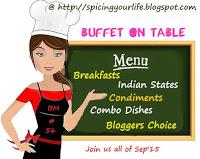 Check out the
Blogging Marathon page for the other Blogging Marathoners doing BM# 56
An InLinkz Link-up
Enter your email address:
Delivered by
FeedBurner