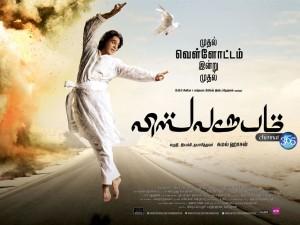 Ban on Tamil movie Vishwaroopam has been lifted across Tamil Nadu after director "Kamal Hassan" agreed to take off objectionable scenes from the Mega Budget movie. Movie was due to be released on January 25th this year but Muslims across India strongly protested as some of the scenes in the movie were hurting their sentiments.
Acting over strong protests by Muslims State Government imposed ban on screening the movie in Tamil Nadu to avoid any violent situation. Chief Minister Jaya lalithaa maintained that her government is not in a position to provide security to 524 theaters across the state.
To find a way out of situation, Government arranged a meeting between Kamal Hassan and leaders of Muslim community to sort out the differences. Both parties broke the deadlock on Saturday as Kamal agreed to remove some of the scenes. After the truce, District Collectors revoked their prohibitory orders.