#Baking
your makeup -
sounds intimidating right
???  But this ain't any Halloween trick, just a technique of setting your makeup, that has been a treat for all makeup lovers.
I was sent this  
+AmazingCosmetics_UK
  baking set, c/o
+ultabeauty
  for trial purposes only.  At first I was a bit apprehensive, but a couple of You Tube videos and self-trials later, I was confident enough to share this makeup method with you. So the rule of thumb in this technique is to apply a lot of translucent powder over your concealer, and dust it off after five minutes late for that desirable creaseless finish. So let's get started :-
Leaving the under-eye area untouched, start off with the basic makeup application-
primer- I used Amazing Cosmetics Anti-Aging face primer 
foundation- I used Smashbox Camera Ready BB cream 
contouring- I used Smashbox Step-by-step Contour Kit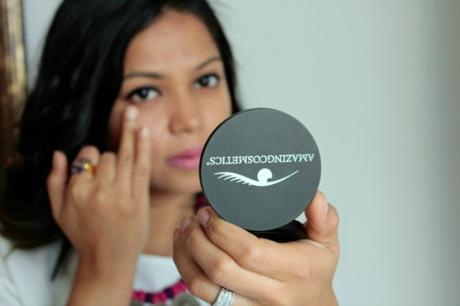 Now using your ring finger apply a small dollop of your favorite under eye cream. I used
Olay Pro-X professional under eye cream . 
This fills in any lines and reduces the puffiness too. Let it meld to your skin for a few seconds.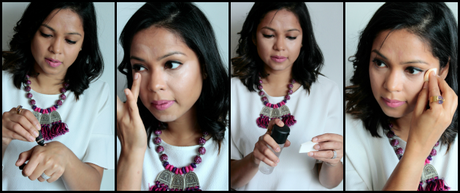 Now grab your trusted concealer. I am using
Amazing Cosmetics Dark Beige concealer
. Gently apply some under your eyes, starting from the inner corner all the way to the outer corner. Now using a damp sponge/ beauty blender blend the concealer, making sure to hide any crease lines. Blend till smooth.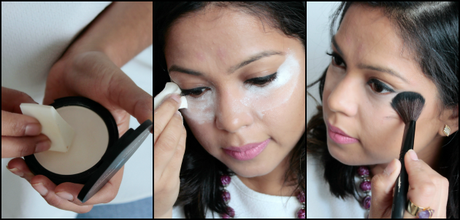 Now with a damp makeup wedge, generously apply some translucent  powder over the concealer. I used Amazing Cosmetics Velvet Powderset . At this point you might look like a lemur, but once you dust it off, you are sure to be wowed. Now five minutes are done- it's time to dust off the powder. Using a fluffy brush gently get rid of the extra powder around your eyes. Buff any extra with a tissue. 

Finish off  with your favorite blush, I used  Mac Cosmetics Ambering Rose , and Voila !!!! ENJOY !!!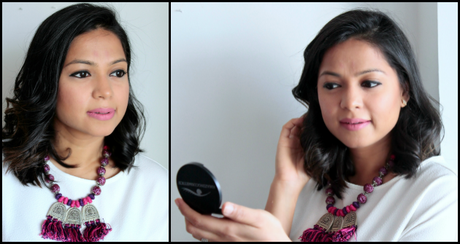 SHOP ALL THE PRODUCTS USED :
Hope you enjoyed this pictorial makeup technique. 
 Have a great day and thanks for stopping by.
XO