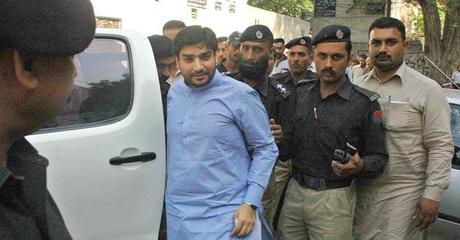 A local court of Lahore on Wednesday acquitted Ali Imran Yousuf, son-in-law of Punjab Chief Minister Shahbaz Sharif, from the Defence bakery torture case.
Headed by Magistrate Munawar Hassan, the local court said the complainant Muhammad Umar and victim of torture Irfan the torture have told that Ali Imran and his Elite Force guards were not involved in the torture.
Ali Imran was arrested by the police on October 17 last year over the allegations of assaulting a young bakery worker for not serving his wife Rabia Imran. The CM had ordered Imran's name be included in the investigation of the case.
He was remanded by the local magistrate for 14 days in police custody but on October 19 the court granted bail to him for Rs 50,000 bonds as security.