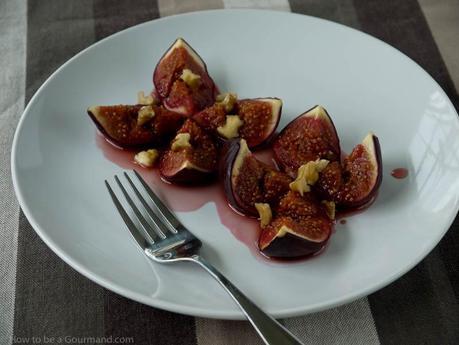 Baked Figs with Marsala and Honey
Blogging has taken a back seat for a while. Over the past few weeks my life has been consumed by learning the intricacies of Anatomy and Physiology. If you had asked me 15 years ago would I ever study again to the same extent I did before sitting my professional Accountancy exams, I would have responded "Not in a million years!" And yet here I find myself drowning in books describing the digestive and immune systems. All very interesting but still quite a commitment. It was a pre-requisite for studying at The Institute of Optimum Nutrition.  I'm excited by the challenges that are ahead of me and have always been fascinated by the science that lies behind nutrition and for me it is the natural next step.
I'm not sure how the demands of the course  (all 3 years of it- eek!) will affect my blogging but I will endeavour to post when I can as I do really enjoy being part of the food blogging community.  I wanted to try this very simple recipe from Nigel Slater using figs. I sometimes take them with blueberries, Greek yoghurt and Greek honey for breakfast but I like what Nigel has done here using some Marsala to make an adult dessert. I've used these black figs from Turkey and stayed true to the recipe – just added some chopped walnuts at the end to deliver that extra crunch! The fruit collapses under the heat and is smothered in a syrupy boozy dressing. Naughty but nice!
I served some vanilla ice cream with the fruit but you can always serve it with marscapone as Nigel suggests.
I'm entering this post into the Dish of the Month challenge hosted by Janice over at Farmersgirl Kitchen and Sue from Little bit of heaven on a plate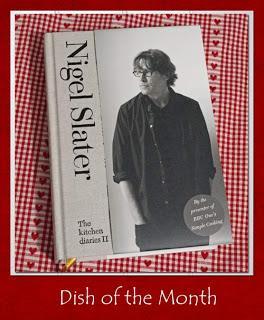 Like How to be a Gourmand on Facebook
What is your favorite way of cooking with figs? I'd love to hear from you in the comments below!