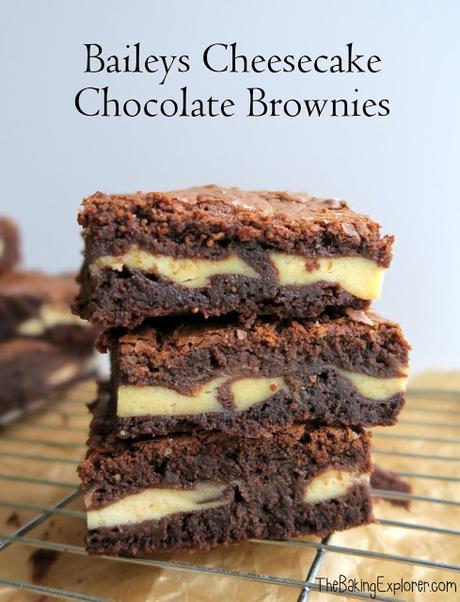 People often think I am from Irish descent due to my pale skin and red hair, but as far as I know, I don't have any Irish in my blood. It is hard for me to be certain of this due to a rather tulmutuous family history, but no one else in my direct family has the same colouring as me. This certainly led to a lot of musings about being adopted when I was younger! One thing I know for sure is that I love Irish food and drink, and Baileys Irish cream is one of my favorite drinks (I currently have three bottles in my cupboard). I love to bake with it, one of my favorite ever cakes is my Chocolate Guinness Cake with Baileys Buttercream, so I just had to find another way to put it in a bake and these brownies were created!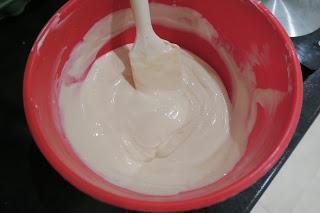 To make the Baileys cheesecake filling I mixed together 350g full fat cream cheese, 65g caster sugar, 1 egg and 4 tbsp Baileys irish cream liquor.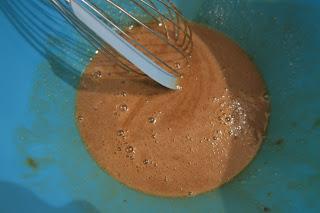 For the brownie mix I whisked together 250g dark brown sugar and 3 eggs, I also added 2 tbsp Baileys.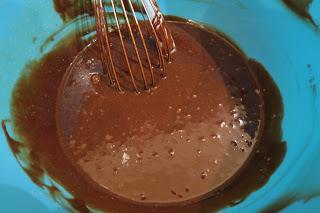 I added 350g melted dark chocolate and 250g melted butter to the mixture, then added 120g plain flour and 1 tsp baking powder.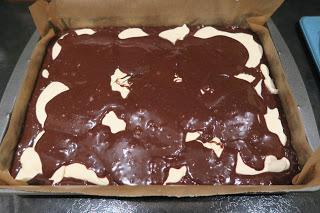 I poured about two third of the mixture into a lined tray bake tin, then I poured the cheesecake mixture on top, then I poured the rest of the brownie mixed on top.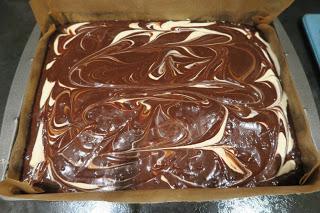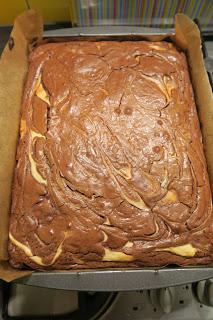 I swirled it around a bit using a knife then baked it on 180C/160C Fan/350F/Gas Mark 4 for 35 minutes.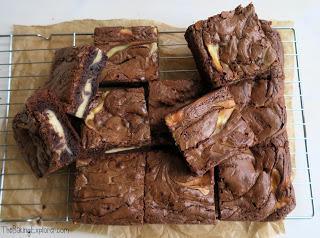 I left it to cool completely before cutting into squares. These brownies were divine and did not stick around for long at all! I even had to treat myself to a second piece. The baileys really comes through in the cheesecake and it pairs perfectly with the soft chocolatey brownie.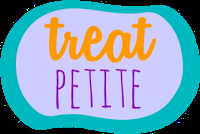 I'm linking this recipe up to
Treat Petite
, hosted by
Cakeyboi
this month and me on alternate months.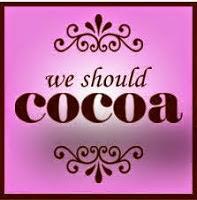 And with We Should Cocoa hosted by
Tin & Thyme
.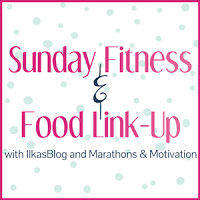 And with the Sunday Fitness & Food Link Up hosted by 
Ilka's Blog
 and 
Marathons & Motivation
.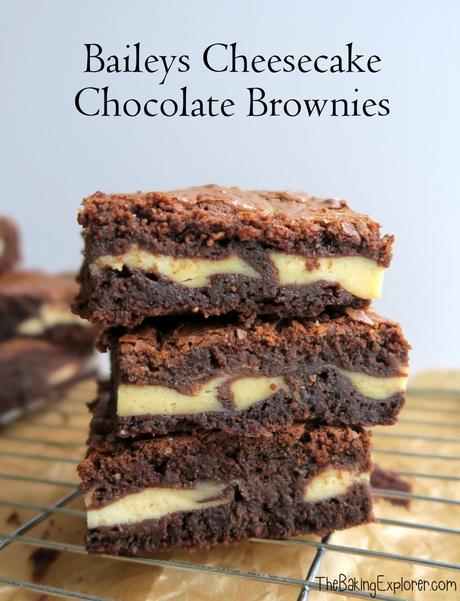 Baileys Cheesecake Chocolate Brownies
March-13-2017
Ingredients
350g

Full fat cream cheese

4

Eggs

65g

Caster sugar

6 tbsp

Baileys

350g

Dark chocolate

250g

Butter

120g

Plain flour

1 tsp

Baking powder

250g

Dark brown sugar
Instructions
To make the Baileys cheesecake filling mix together the full fat cream cheese, caster sugar, 1 of the eggs and 4 tbsp of the Baileys until smooth
For the brownie mix start by melting the dark chocolate and butter in a glass bowl over simmering water, once melted, set aside to cool
In a bowl, whisk together the dark brown sugar and 3 of the eggs until frothy, add 2 tbsp Baileys and mix in
Slowly pour the melted chocolate and butter into the mixture, whilst constantly mixing
Add the plain flour and baking powder and mix in
Pour about two third of the brownie mixture into a lined tray bake tin, then pour all of the cheesecake mixture on top, then pour the rest of the brownie mix on top
Using a knife, swirl the mixture around a bit, then bake it on 180C/160C Fan/350F/Gas Mark 4 for 35 minutes
Leave it to cool completely before cutting into squares