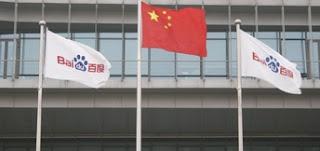 Baidu
, the leading player in the services search engine in
China
starting to break into the mobile realm after the release of the browser to
Google's Android
operating system. This browser has the latest features of HTML5 and Javascript. This browser is claimed to have 'more than enough' and ready to compete with Google and Opera.
Beijing based company announced a 'Baidu Explorer' - in English - at the Baidu World forum. This application actually been developed since 2010, and is now available in Chinese and English. Baidu claims to own browser runs 20% faster than its competitors.
Baidu Explorer posted a high enough value on the HTML5 test, ie, 482 of 500. Meanwhile, when compared with its competitors, the mobile version of Chrome only recorded value of 371, Firefox 349, and the Opera 367. For another comparison, Chrome 21 on a MacBook Pro with Mac OS X Lion carved value 437 and Mobile Safari on the iPhone 4S reached a record 324.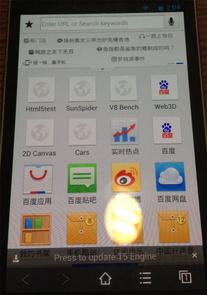 On another benchmark, released Baidu, his application is to outperform its peers in the test Javascript, like in v8benchmark and Sunspider, and also won the highest score on WebGL test.
'Machine' T5 are what make Baidu browser run faster. When the feature is turned off, Baidu Explorer only recorded value of 276 on the HTML5 test. 'T5' is taken from the name Taikonaut, astronauts from China, and '5 'is taken from HTML5. This feature is already integrated with WebSocket and notification technology on the Web, and can provide developers access to some of the functions of the hardware, such as a webcam.
Other core features of the browser also includes rendering multi-task, search through voice with Chinese and access to, the location-based services.
Baidu is a major player in China and able to pass Google's dominance of the internet in general to dominate other countries. Baidu has 80% of the search engine market share in the Bamboo Curtain country. Baidu services will also be pinned on
Apple
iOS 6 in China. With the good results recorded Baidu Explorer, the application is expected to be a strong competitor for its competitors.
For those who want to try it, can download it directly via the
website Baidu
and Play Store. But we have not found the English version.
origin source by The Next Web