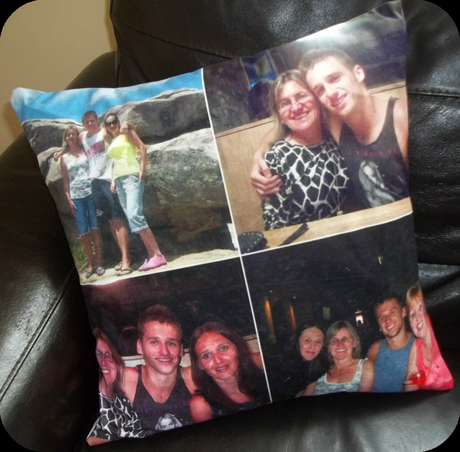 When Bags Of Love asked if I would be interested in reviewing personalised cushions from them I thought it would be a great idea to make my mum a cushion of memories.
My brother lives on the other side of the world, he has been in Australia for 3 years now.
Back in November my mum, my aunt and I boarded our first of three flights, to travel 24 hours to visit him. We spend an amazing 3 weeks in Bondi, Sydney and sadly the weeks past all too quickly. Saying goodbye was difficult, we have no idea when we will see him again.
We have many photos and I can't help but smile when I look through them, that holiday helped me in so many ways. It also gave my mum the chance to spend quality time with both her own children, something that never happens because my brother has always traveled.  It was a special time for us all.
I did frame a picture for her, but when I saw the opportunity to have a cushion made I was rather excited.
I think you will agree Bags Of Love have done me proud
I can not wait to see her face when she opens the bag tonight and sees her gift.
My Bags Of Love Personalised Cushion;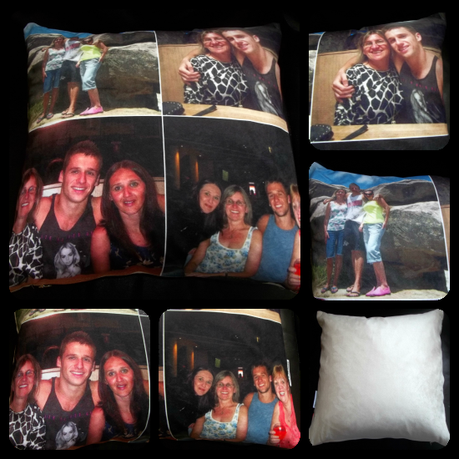 I am rather annoyed now as I have a 50th Birthday party to attend tomorrow night and a Christening on Sunday, I wish I had come across Bags Of Love sooner as they would have been able to provide me with the perfect gifts.
It is so easy to pop to the shops and just buy a gift, I think having something personally made adds that extra personal touch to it, for you and for them.
Bags Of Love offer a wide range of personalised items including;
Bags
Cushions
Bedding
Books & Albums
Boxes & Tins
Custom Pop Art
Cards & Calenders
Kitchen & Dining
Photo Montage
Home Gifts
Photo Mugs
T-Shirts
"At Bags of Love we make expertly designed premium quality handmade personalised gifts. Distinctive and built to last, we print and assemble photo gifts you design online. Unique, inspired gifts you can't wait to give. Made with love here in London, one at a time, an original gift you will enjoy giving."
I ordered the cushion yesterday afternoon, I expected to receive the cushion some time early next week, yet here it is, not even 24 hours later. The service is as amazing as the quality of the product.
I can not thank Bags Of Love enough, they have enabled me to provide something unique and personal to give to my mum.
To remind her that no matter where my brother and I are in the word, we always have her in our hearts.
If you are looking for something special then bookmark Bags Of Love, I promise you will not be disappointed.