Click here to download Bad Piggies from Google Play
Now you can enjoy the spectacular Bad Piggies, a new game from the creators of Angry Birds, Rovio.
The new game from Rovio is now available to download on Google Play. Bad Piggies, whose protagonists are the famous green pigs, is a new title that Rovio guys try to score another reference to genus level. Much different the dynamics of Angry Birds Bad Piggies must not destroy towers or anything like that. Rather the opposite is true, since the overall dynamics will create very primitive vehicles carry the pig to get to the end of each level. Vehicles will be created with various objects that tell on each screen.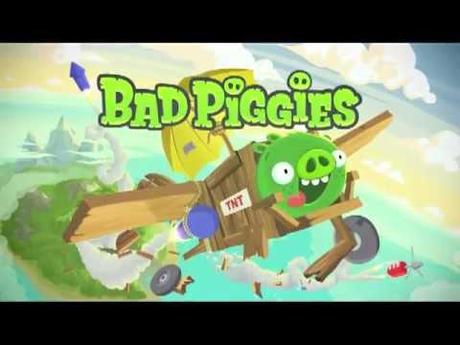 The hard part is finding the combination of objects that allows us to reach the end successfully and how we use them to build the vehicle. In Bad Piggies we will find more 60 levels. Moreover, if we happen to score enough, get 30 screens. The good thing is that we go getting clues to how or in what way our vehicle build or buy through micro payments. Definitely a great game that leaves behind the ease of Rovio titles to which we were accustomed, immersing us in a world far more complex and convoluted.