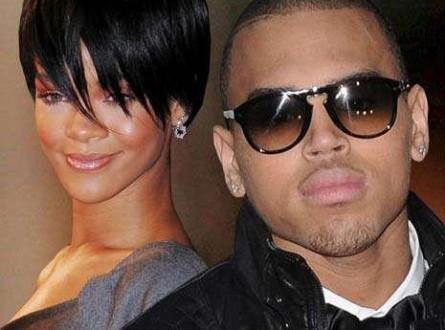 Photo credit: bossip.com
Last night, the news story officially confirmed that Chris Brown and Rihanna are back together. For those of you who've been living under a rock for the last couple of years. In 2009, during Grammy weekend (why does stuff always happen during the Grammy's), Chris Brown assaulted Rihanna in his car leaving her battered and bruised. The news quickly circulated and pictures of Rihanna's black, blue, and purple face circulated over the web.  Recently, the duo has been spotted together at various events, but the official word of their relationship was unknown. However, last night the official word was posted that Chris Brown and Rihanna are back together. Definitely, not a shocker!
According to a statement published by The Mirror, Chris Brown stated:
"Sometimes you row, you fight, with the one you love and things get said, stuff spirals," said Brown. "That night was the deepest regret of my life, the biggest mistake. "But she loves me – what can I say? I'm forgiven… but, yes, I worked hard for it."
First and foremost, I believe there's a difference between a fight and an assault. Yes, couple's argue all the time but for the most part nobody is hurt physically. Secondly, the whole "she loves me – what can I say? I'm forgiven "makes him sound like a cocky ass*ole. Lastly, what exactly has he done to work hard for it? His temper has NOT changed and the courts are trying to determine if some of his community service time was fabricated. Yes, he lost a few endorsement deals but his music and movie career remained pretty much intact. So what did he do? Make some calls to her, send her flowers, and continuously apologize. Sorry buddy, but you really had no consequences for your actions. His fans still bought his CD and supported his music.
I watched the Oprah's Next Chapter episode that Rihanna appeared on and it made me realize a few things. One, she's really young and two she is madly in love with him! Because she spoke passionately about how she doesn't blame him and how she was more concerned about him than her after that dreaded night.
During the interview Rihanna stated:
"I lost my best friend. Everything I knew switched … switched in a night and I couldn't control that," she says about that Grammy weekend. "So I had to deal with that, and that's not easy for me to understand or interpret. It's not easy to interpret on camera — not with the world watching. So it was hard for me to even pay attention to my mind and figuring things out because now it became a circus."
Rihanna honey, let me tell you something, best friends don't beat your ass. Although some things may be hard for you to understand; it's clear as day that this man has anger issues that he still needs to deal with as evident by his recent episode with singer Frank Ocean. Which coincidently happened right before the Grammy's? I ask myself often why women go back to these types of situations. You would think that once someone shows evidence of violence that would be enough. I can't answer this because I'm not a psychologist and I've never been assaulted by anyone. But I can say that from knowledge of what I've read that most people who hit; eventually hit again, especially when the psychological issues haven't properly been dealt with.
So the age old question once again pops in my head. Do people really change? Does a zebra change its stripes? Like I once mentioned before people generally don't change unless something forces them to. Will this relationship once again shine bright like a diamond or will it fizzle out? Only time will tell.
What do you think?