Hello again dearies. First of all, forgive me as I was unable to post on yesterday as I promised you due to some personal reasons. But, it's never late what it comes to fashion. Today I am going to share with you my choice of accessories for school/college days. Let's start with Scarves.
Scarves
- This can be a style statement for you. A regular outfit can be jazzed up with a scarf.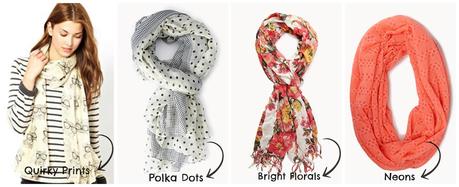 ASOS Geeky Cat Print Scarf (Shop)
Forever 21 Polka Dot Scarf (Shop)
Forever 21 Rose Garden Scarf (Shop)

Forever 21 Striped Metallic Infinity Scarf (Shop)
Stockings/Tights/Socks
- These can be worn to enhance your girly go-to look. Here are my picks.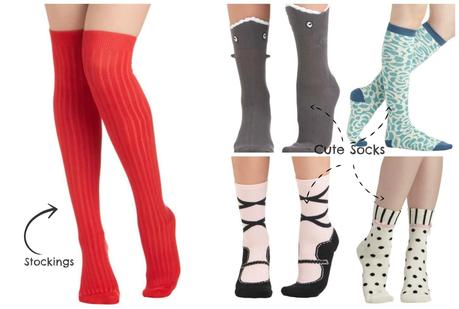 Basically Amazing Socks in Poppy (Shop)

Grab a Bite Socks [Top left] (Shop)

Clouding Around Socks [Top right] (Shop)

Landlord of the Dance Slipper Socks [Bottom left] (Shop)

Tread Delightfully Socks [Bottom right] (Shop)
Hair Accessories
- Now, let's add some spark to the hair. Let the cuteness be revealed.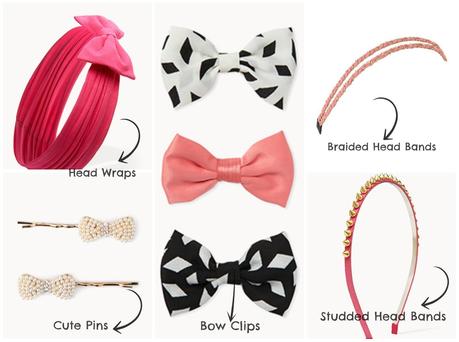 Classic Bow Headwrap (Shop)

Faux Pearl Bow Hair Pins (Shop)

Diamond Bow Hair Clips (Shop)

Braided Chain Headband (Shop)

Spiked Faux Suede Headband (Shop)
Hats/Caps
- Just to spruce up your persona.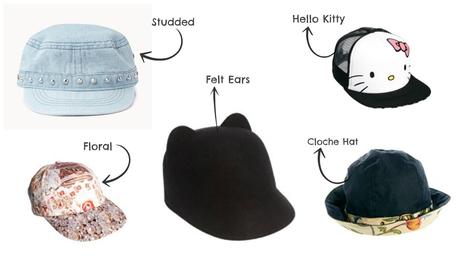 Studded Denim Military Cap (Shop)

ASOS Pearl And Floral Print Cap (Shop)

ASOS Felt Ears Cap (Shop)

Vans Hello Kitty Trucker Cap (Shop)

Barbour Summer Wax Cloche Hat (Shop)
Belts
- How could you forget to style your waist line? Check them out.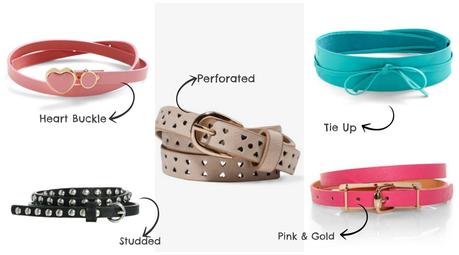 Cinch You've Been Got Belt (Shop)

Pieces Soa Waisted Belt (Shop)

Perforated Heart Belt (Shop)

Sash Samba Belt in Teal (Shop)

Cute Skinny Belt (Shop similar)
Sunglasses
- We girls always need something stylish to protect our persuasive eyes. Let's have a look.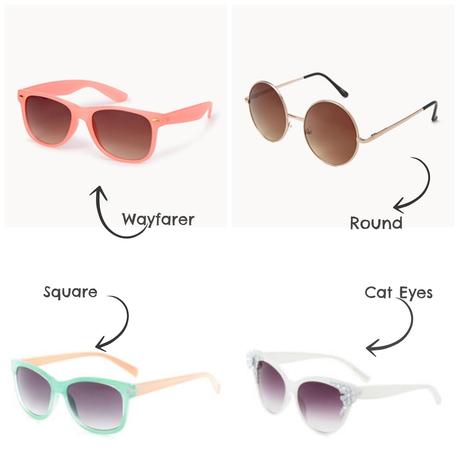 F3647 Clear Wayfarer Sunglasses [Top Left] (Shop)

Made for Beach Other Sunglasses [Bottom Left] (Shop)

F3754 Round Sunglasses [Top right] (Shop)

Chill Haute Sunglasses [Bottom right] (Shop)
So, that's it for today. Hope you guys enjoyed it. Feel free to comment. If you have a suggestion for me, don't hesitate, just post as a comment. Please do link your posts in the comment box if you have done similar posts or willing to do one. I would love to add your links in my posts. Stay tuned to read more Back to School/College posts coming up soon. Goodbye till next time. Take care!
Next post will be about Back to School/College Jewelry+Watches. 
-LoveSayantini
Disclaimer: All the images are from corresponding websites that I've linked down below every picture. I just edited them to make compilations.