When I need a bit of color therapy mixed in with my wedding obsession, I know where to go: wedding photographer Katy Lunsford dishes out spectacularly colourful photographs in her very own inimitable style.
This is Ruth and Dan's wedding, held in April at Staffordshire's Smallwood Manor. The school is a gorgeous victorian building with its own chapel and set in fifty acres of parkland nestled in the Staffordshire countryside.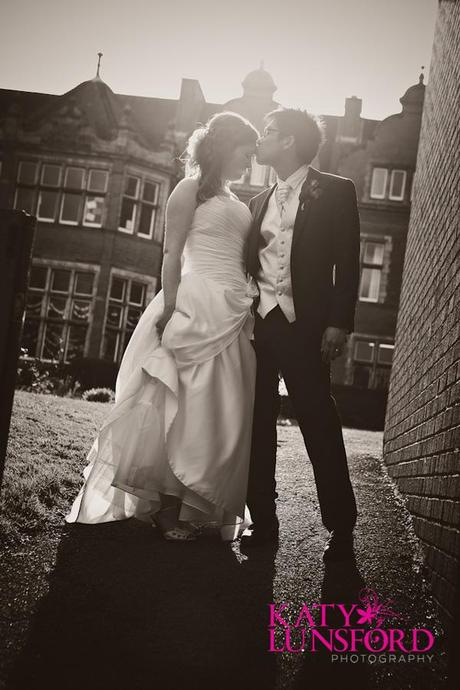 I absolutely adore how Ruth and Dan planned their wedding day – with lots of help from family and friends they created a stunning theme of beautiful colours to brighten up the spring day. The bridesmaids wore different coloured pashminas – an idea I love to bits! – and tables were fun and funky.
I'm sharing Ruth and Dan's wedding story in two parts because there are so many stunning photos to enjoy. Today sit back and enjoy the wedding story in pictures. Tomorrow, get the look with close ups of all the gorgeous table decorations and details to inspire your own vibrant wedding day.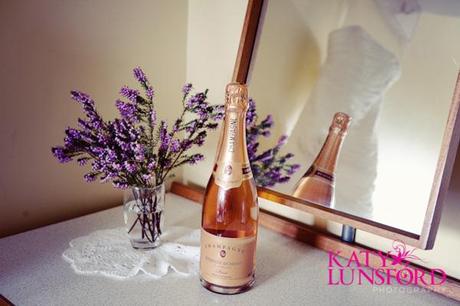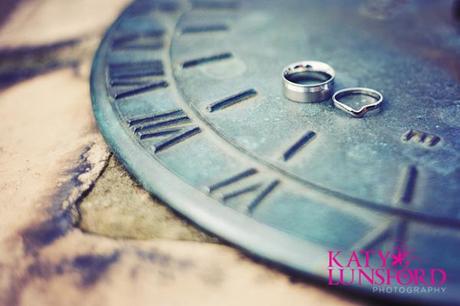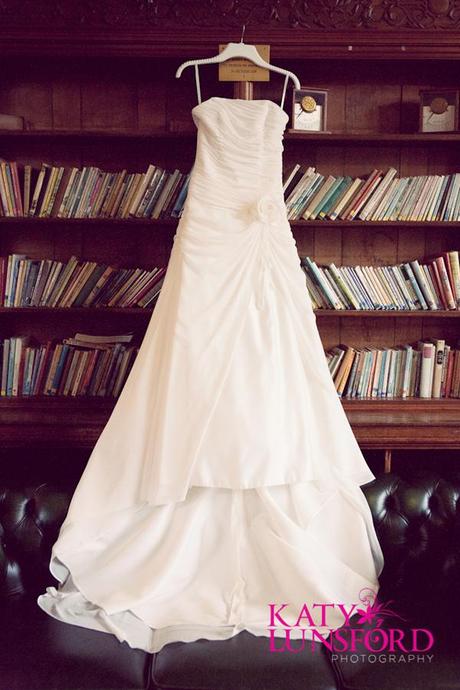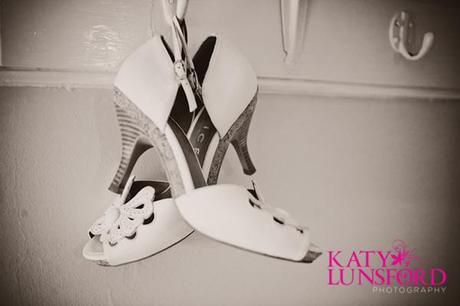 Ruth and Dan met at Church and were friends for three years before they got together as a couple. Ruth says, "Dan asked me for coffee via facebook because he didn't have my number! Our first date was Bonfire night, and we went to Heaton Park but it rained all night and we were pretty much soaked through. I didn't realize it was a date until Dan asked if he could hold my hand!"
"Our engagement happened on a sunny day, at a beach in July 2010, we had arranged a family holiday to Dorset. Dan had already planned that this would be the best time to propose, and had bought the ring from Singapore. Although I knew he was going to propose, I didn't know when. However, on the day he was going to propose, his mom let slip! As we were talking to her over Skype, all of a sudden she asked 'So, now that you're engaged, what's your plans?' At this point, Dan clutched his face screaming 'NOOO mom noo!'. I on the other hand, could not stop laughing! Still, I didn't quite know what to expect.
"As it turns out, Dan found a heart-shaped stone to which he etched the words 'Marry me Ruth' onto it and hid it on the beach. He then brought me to the spot and said 'Guess what I found?' and picked up the stone and turned it round. He got down on one knee and produced the ring to which I said 'When did you decide?'. At this point Dan said 'Is that a yes or a no?'. Obviously It was a YES!"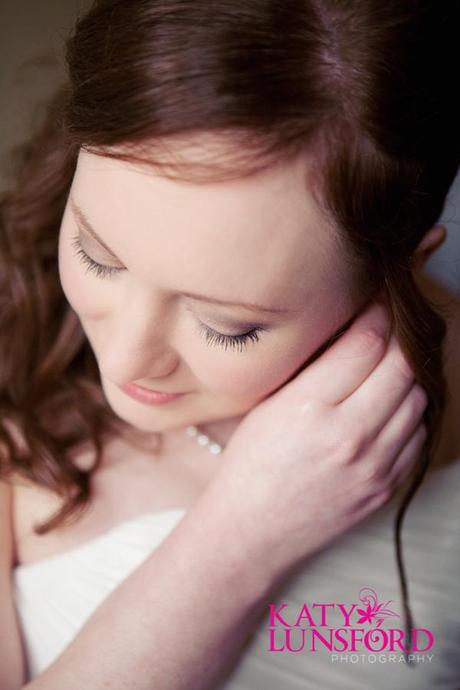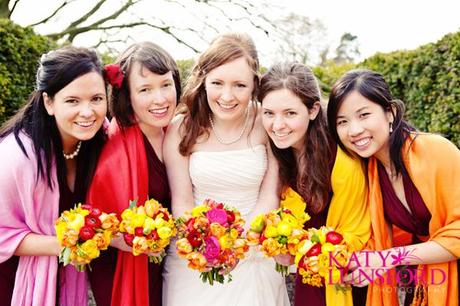 The bridesmaids wear burgundy with brightly coloured pashminas in the same colours as their flowers – I love this idea. Come back tomorrow to see more ideas from Ruth's color scheme, it's creative and sublime and I know you'll love it!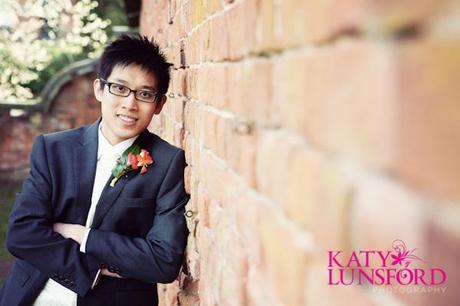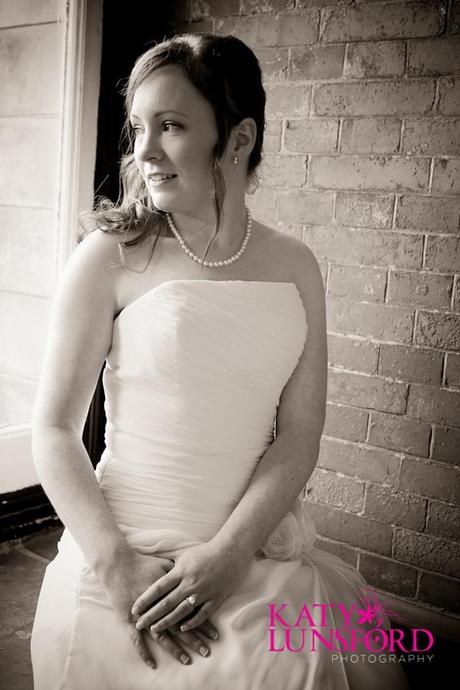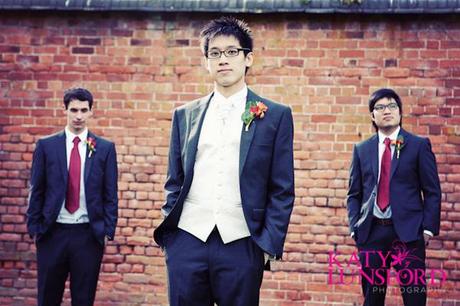 Love this moment! Love it love it love it. Yes, Dan's wiping away a little tear… and Ruth's smile in his direction is just wonderful.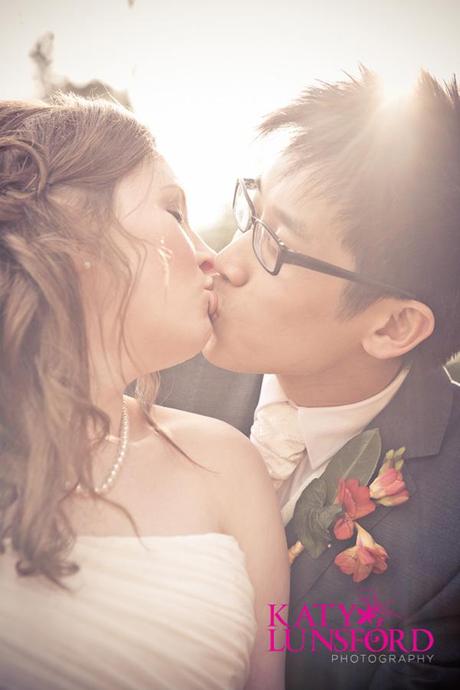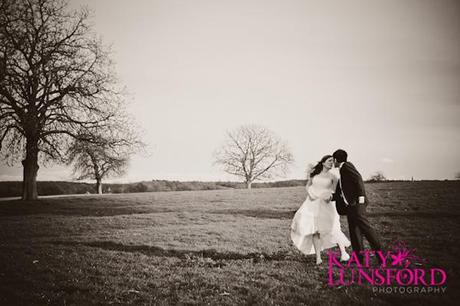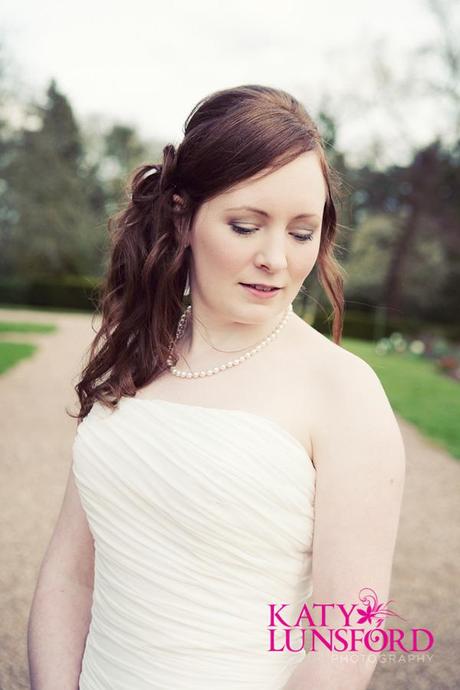 I like the idea of the schoolhouse wedding venue, the books (oooh all those lovely books…) and also of being a little bit naughty, a little bit rebellious. Feet up on the leather sofa? Oh yes.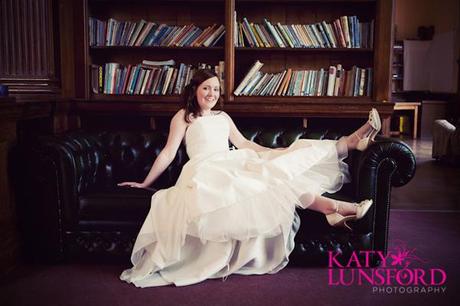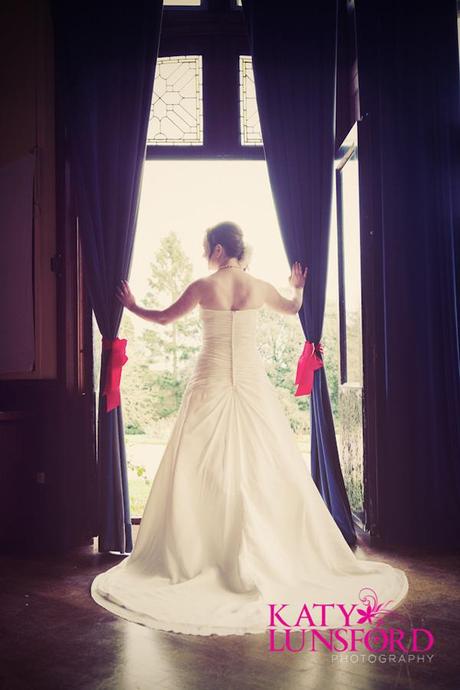 The reception is full of gorgeous colourful details. I've gathered them all up and saved them to inspire you lovely readers tomorrow… but here's a little taster during the toasts.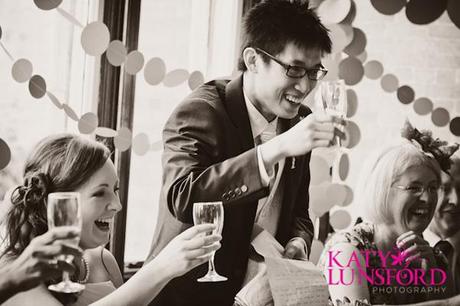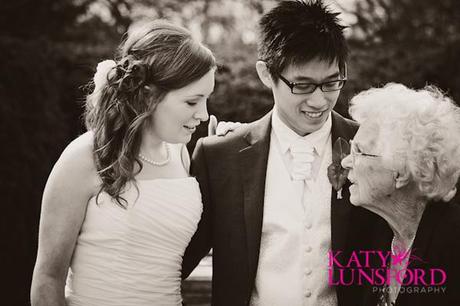 Wedding photographer Katy Lunsford does brilliant colours and breathtaking wedding portraits… love these.
Which is your favourite?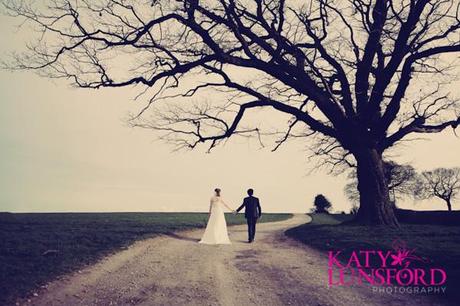 A romantic stroll under the trees…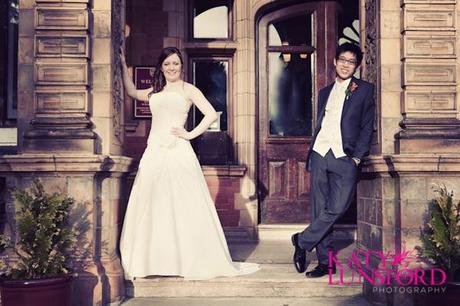 A sassy pose on the steps of the schoolhouse…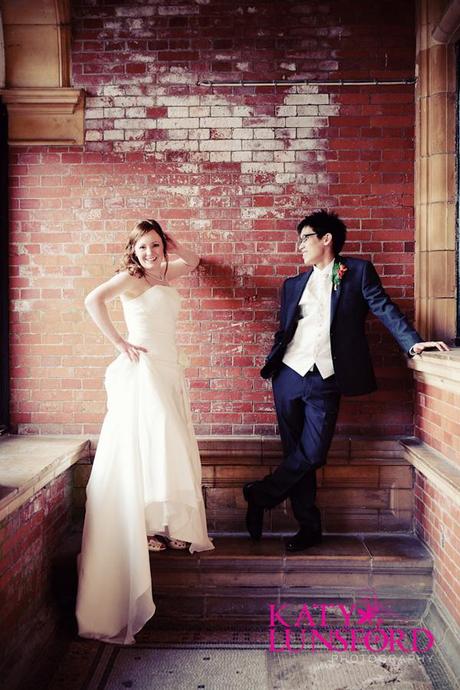 A playful moment outside…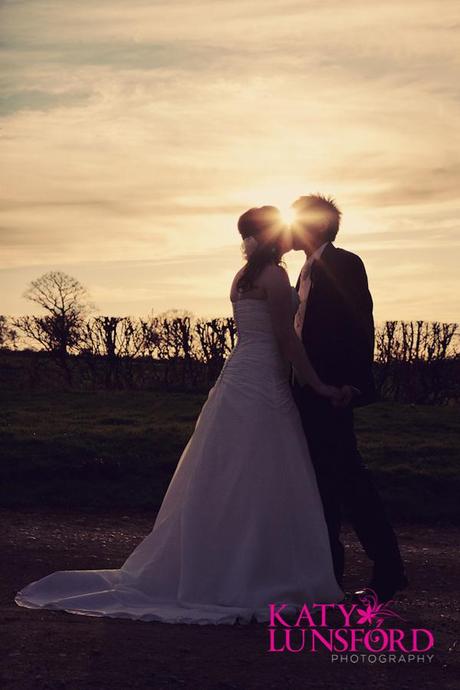 … and a romantic kiss goodnight.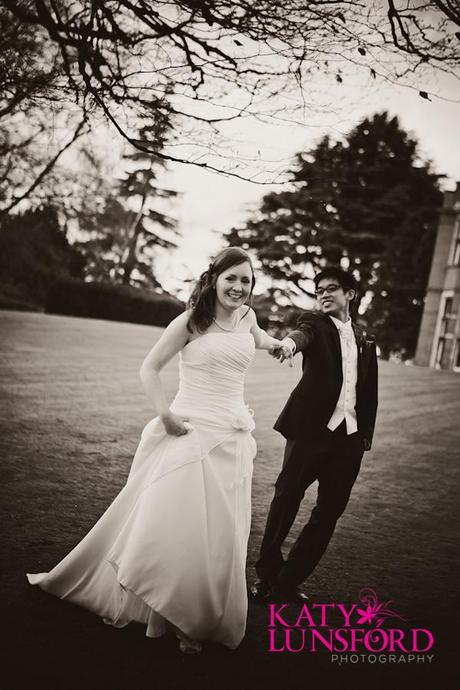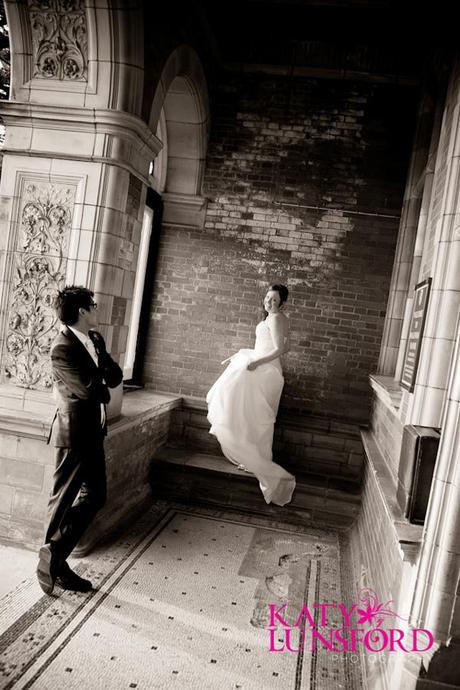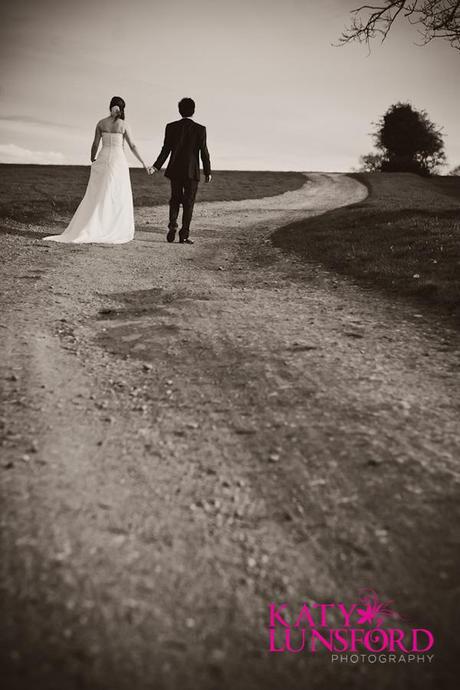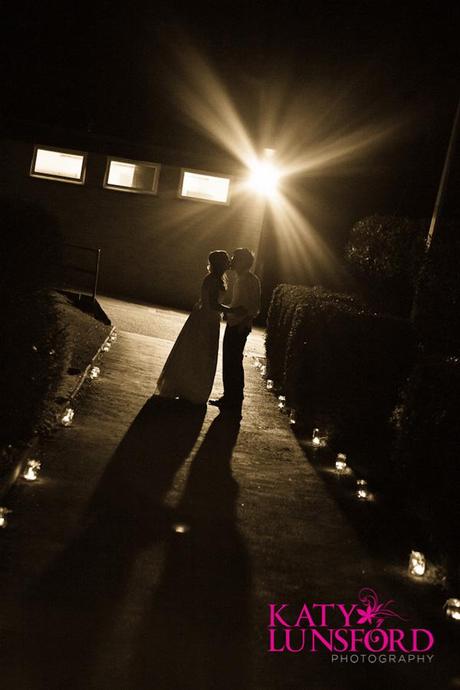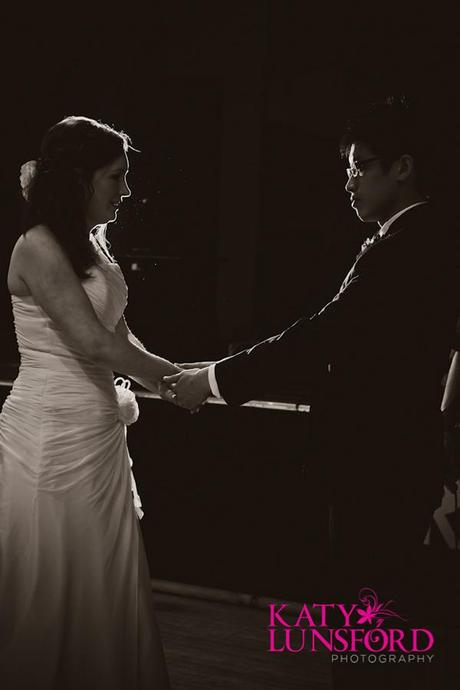 Thank you to
Katy Lunsford
for sharing this beautiful wedding with us all today. I hope you've enjoyed it.
More from Katy on English Wedding tomorrow – there are so many detail photos from this gorgeous wedding reception I couldn't fit them all in one post. So you get double the enjoyment!
Congratulations to Dan and Ruth, a gorgeous couple – and with infectious smiles I have to say (just realised I'm grinning!)
Claire xx