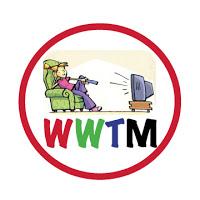 The answer to 
Monday's Trivia Question
:  Jennifer Lawrence was nominated in 2011 for Best Actress in Winters Bone.  Natalie Portman took it that year for Black Swan. 
FIRST FIVE: Andrea Walters, Alex Nagler, Bobby Aguilera, Monica Caraffa & Karen Perry Honorable Mention: David Gorin Friday's Cable Top 5 Gold Rush-Discovery 1.7/4.4
Yukon Men-Discovery .9/2.6
American Dad-Adult Swim .9/2.0
WWE Smackdown-Syfy .8/2.8
NBA-ESPN .7/1.5
Sunday's Broadcast Top 5 The Academy Awards-ABC 13.0/40.3  UP 11% vs. last year!
Oscar Red Carpet-ABC 6.9/24.8
The Amazing Race-CBS 1.8/6.7
The Simpsons-FOX 1.6/3.5
The Cleveland Show-FOX 1.4/2.9
Sunday's Broadcast Trendrr Top 5 The Oscars-ABC 13,282,463
Family Guy-FOX 95,323
The Simpsons-FOX 86,534
The Amazing Race-CBS 37,145
Saturday Night Live-NBC 19,013
Sunday's Cable Top 5 NA Sunday's Cable Trendrr Top 5 The Walking Dead-AMC 596,595
NBA Basketball-ESPN 88,855
Talking Dead-AMC 41,465
Doctor Who-BBC America 21,873
Girls-HBO 18,687
Top 5 DVRed Shows for the week of 2/4/13-2/10/13
Modern Family-from a 3.7 to a 6.0 (+62%)
The Big Bang Theory-from a 6.2 to an 8.0 (+29%)
The Following-from a 2.9 to a 4.7 (+62%)
Grey's Anatomy-from a 3.1 to a 4.7 (+52%)
New Girl-from a 2.6 to a 4.1 (+58%)
WWTM Last Night: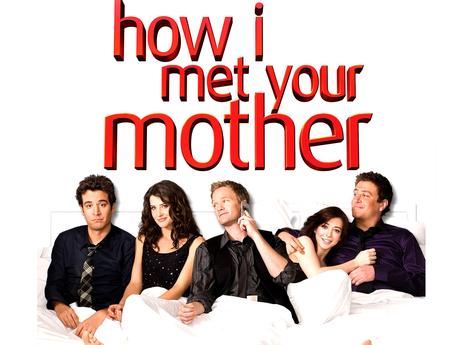 -I had high hopes for last night's How I Met Your Mother.  It started off perfectly with a dream re-enactment of one of Barney's "Weekend at Barney's" plays from the previously burned playbook. But when I realized that the playbook was actually still in existence and hadn't been ceremoniously burned like we (this includes Robin) believed, I thought they were setting us up for a Barney and Robin breakup.  Before Robin found out about this news, Barney used the playbook with Ted, while he was on a break from Jeanette.  Barney put him in some funny situations that we realized only work for Barney after Ted crashed with every attempt.  Like a delivery man with a "package" for the most beautiful girl in the room, a hospital patient (who can have a beer) before donating his "organ" to his best friend, you get the picture.  Then Jeanette and Ted got back together and then finally, thankfully, they broke up for good when she found the playbook and thought it was Ted's. Robin also found out but she and Barney didn't break up because A) they really love each other and B) Barney used is real NPH magic tricks to win her back yet again. Back in Lily/Marshall land, Lily was trying to cosy up to a good looking Baba Booey looking artist with a porn name...Strickland Stevens.  She and Marshall weren't doing well at the gallery opening until the best scene of the night, when during a moment of silence, Marshall spilled a bag of Skittles which then lead to him and Strickland connecting over their mutual love of the Teenage Mutant Ninja Turtles.  So net/net, as long as Robin and Barney are still getting married and Ted and Jeanette are still broken up then it was a good episode for me.  NOW GET ME THE MOM!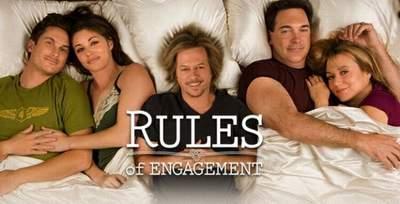 -Another good episode, last nights  Rules of Engagement.  Why? Because Jeff, Adam and Jen all ate pot cupcakes and acted stoned.  I love when people act high on TV. Whether they do a good job, or not, I enjoy it.  Jeff thought he was having a heart attack,  but he also ate two cans of cold canned chili, so you could see why he could possibly have this reaction, but since he had never been high before, Audrey dismissed it. It was Adam and Jen watching ck-span (C-SPAN) that had the Carruba's laughing out loud.  If all this wasn't good enough, Timmy finally got the girl (an older women no less) and turned the tables on Russell for once.  As you know...I love Timmy!

-Who needs Dr. Drew when you have Kim Richards.  On Real Housewives of Beverly Hills, all Kim did to get Taylor in line about her drinking was show up at her house, tell her she had a problem and that she was worried about her, saw herself in her, and BOOM problem solved. Taylor's not going to go to Paris with everyone else, she's going to stay put, stay sober and hang with her daughter now that she knows where she is.  The rest of the girls with the exception of Adrienne and Marissa, flew off to Paris, just like that.  No idea why Adrienne didn't come. Marissa was planning on coming but her father in law, Richard Zanuck, famous Hollywood producer, unexpectedly died. Of course none of her buds cancelled their plans, they forged ahead to Paris for Bastille Day. Ken, Lisa and Jiggy stopped in St. Tropez prior to the girls arrival, to visit Ken's 45 year old son who was married to Sue who appeared to be a much older woman.  They are the parents of Ken's 21 year old grandson and happen to have a place in St. Tropez.  It must be nice. At the fireworks celebration, Kim was late to the festivities and appeared to be drunk or high or something...maybe we do need Dr. Drew.  Of course it's TO BE CONTINUED, so we don't know what happens to Kim, but in scenes for next week she's freaking out again.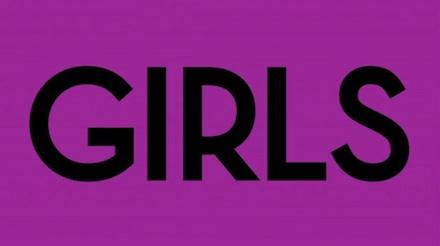 -I watched Sunday's episode of
Girls
yesterday and again...HATED it. There was not one second of the show that was remotely enjoyable to me at all.  Why on earth do we need to see Hannah in a horrific outfit, peeing on the side of a train station, screaming in pain with a urinary tract infection...WHY??? I just hate this show so much but I will watch, whine and complain about the remaining 3 episodes left.  OMG I cannot stress how much I hate this show. 
News & Information
-As you can see from the ratings above, The Oscars was up 11% vs. last year and was the most watched entertainment telecast in the past 3 years.  As expected, the addition of Seth McFarlane brought a bit of a younger, even more male audience to the broadcast. 
-Socially, The Oscars were the 3rd biggest social event of the year behind the Superbowl and The Grammy's. 
-The

E! Red Carpet coverage

Oscar night, set some records Sunday.  Ryan and Olive Oyl averaged nearly 3.7 million total viewers and 1.9 million A18-49.  It was the most watched Academy Awards Red Carpet in the networks history.  Digitally, there were 25.5 million E1 page views, up 49% year over year.  This includes Eonline, mobile web and the E! App.
-Another show that benefited from the Oscars, Jimmy Kimmel Live: After the Oscars.  The show was up 15% with 5.7 million viewers and up 9% in A18-49 with 2.0 million viewers which made this years show, Jimmy's most-watched post Oscar show ever. I watched this one too yesterday.  It wasn't as funny this year as it was last year, not as much star power either, but still a good watch. 
-If you didn't see this yet, you need to! Jennifer Lawrence was being interviewed by George Stefanoplous and look who shows up:  
http://abcnews.go.com/GMA/video/jennifer-lawrence-anne-hathaway-discuss-oscar-wins-jack-18587986
-Some Oscar Viggle numbers:
122,146 Audio verified check-ins

65,131 Viggle Live Players

1,973,415 Current registered users

Viggler Predictions were in line with the winners (and coincidentally...ME!) and got all the major categories right with the exception of Best Director...the Vigglers and I all predicted Steven Spielberg to win this one

Vigglers felt the "Fiercest Songstress" was Jennifer Hudson

Vigglers felt the Biggest Best Director Snub of all time was Ben AFlle

Vigglers Most Memorable Moment was Seth's opening monologue

When Vigglers were asked how often they use a 2nd screen while watching tV 45% sii whenever I remember

This was the first time 85% of the Vigglers used the app for the Oscars
-Breaking Amish was renewed for a second season. Same cast, but instead of NYC...they are now in Florida and dealing with the aftermath of leaving their communities.  I did watch season 1, but I'm not going back for a second time.  I'm done with my Amish obsession...for now.  A good trailer and I could easily get suckered back in.
-Also back for a second season, TBS's King of the Nerds.  I really really meant to watch this one and I have no idea what happened. Now that it's been renewed I'm guessing TBS will run a marathon of season 1 before season 2 begins.
Tuesday's Trivia Question: What was Gopher's actual name on The Love Boat?  The character's name...not the actors real name.
WWTM-Kristy
http://watchingwaytoomuch.com
[email protected]
[email protected]