Visited my grandma and relatives for about two weeks!
Been really excited about Chiang Rai because I get to see my baby cousin for the first time ever since she was born!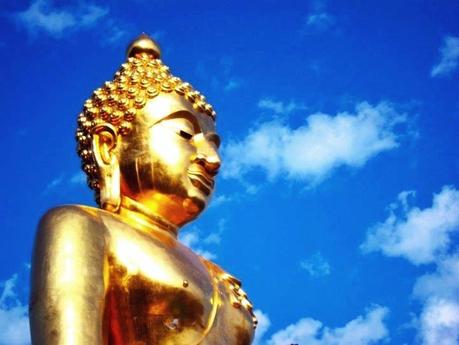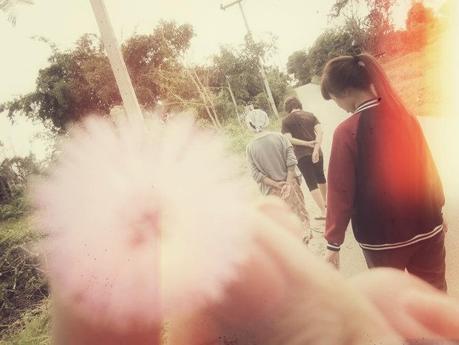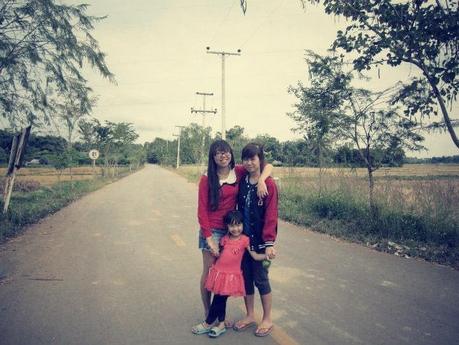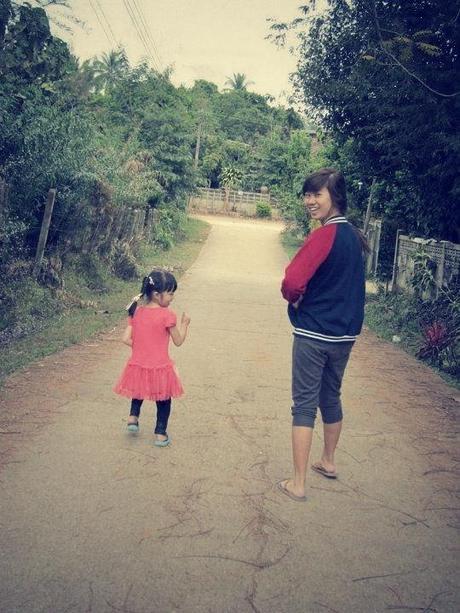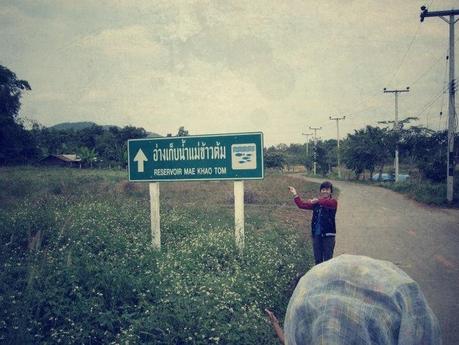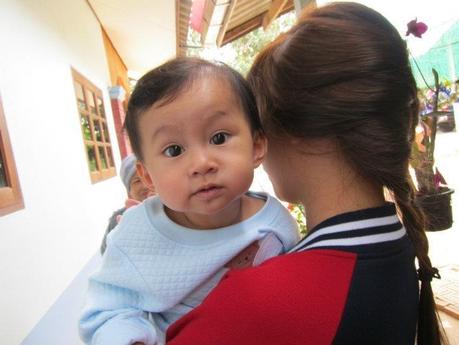 My baby cousin! <3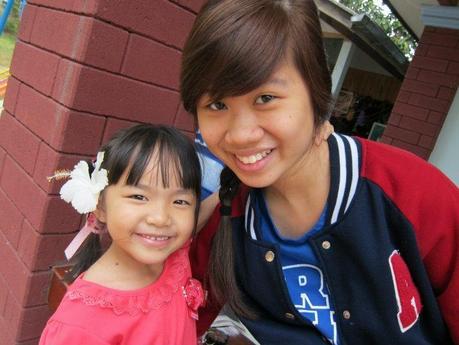 thai style fishing
I have never tried fishing before, and the thought of hooking those poor fishes up still kinda irk me somehow.
My uncle brought us to this 'in-house' fishing village to try fishing for the first time ever.
In Singapore, I  am used to seeing people use those professional and heavy looking rods with all the complicated baits and whatnot… but all that we used here is a simple bamboo pole, nylon string and a little shrimp at the end of the *cringes* hook.
I thought my attempts at fishing would be futile, but guess what! I managed to catch three (significantly big) fishes!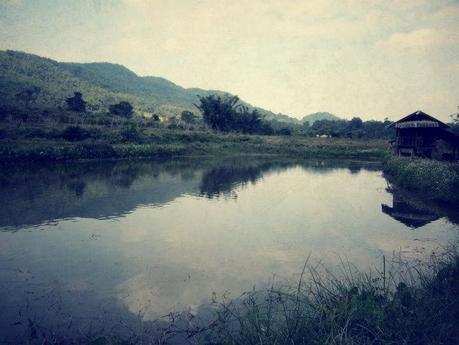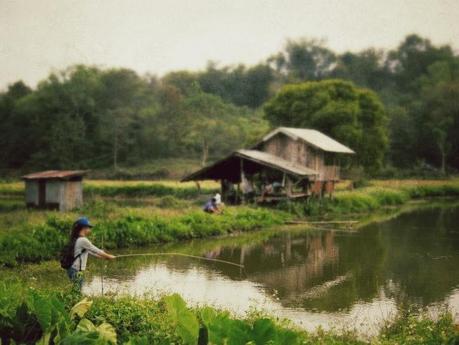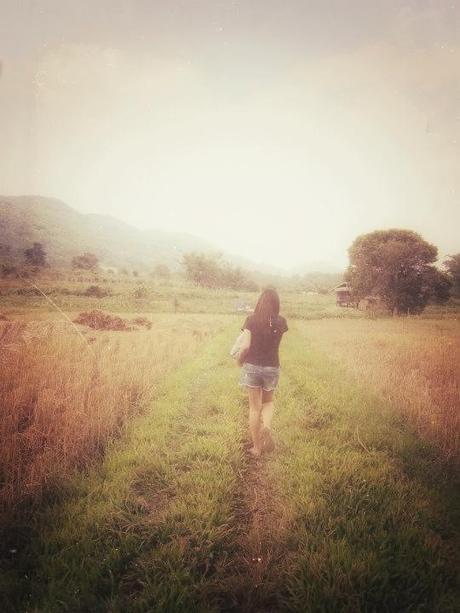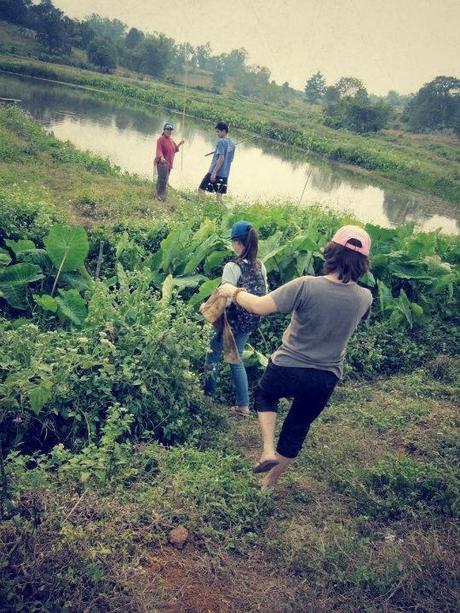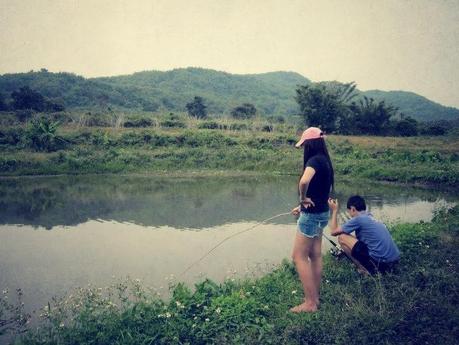 This is how lazy people fish. (Yes, that's me.)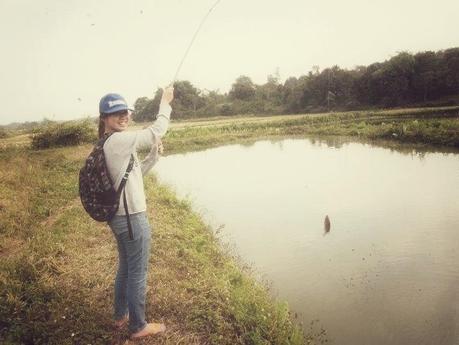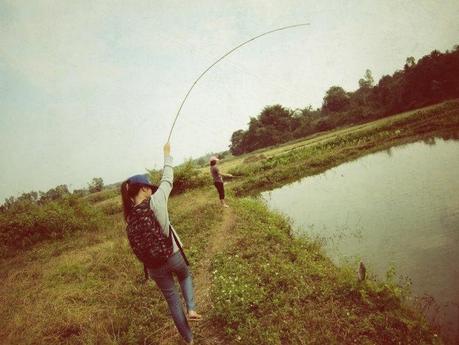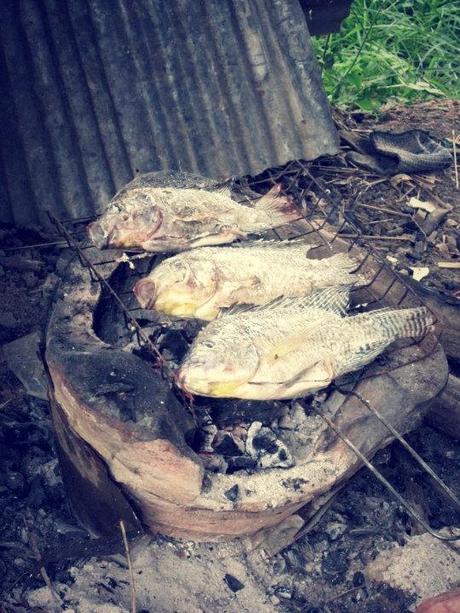 Caught fresh, eat fresh! (However morbid this is, the fish did taste REALLY good)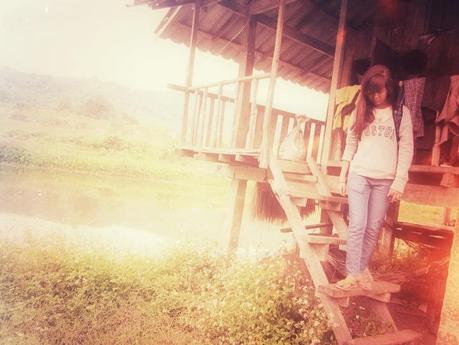 the golden triangle
Every single time we visit, the whole group of us will never fail to make a two hours trip down to Mae Sai for some shopping and bonding. The cool thing about Mae Sai is that it's at the border of Laos (river/fence/checkpoint are literally beside you) and also nearby the infamous Golden Triangle.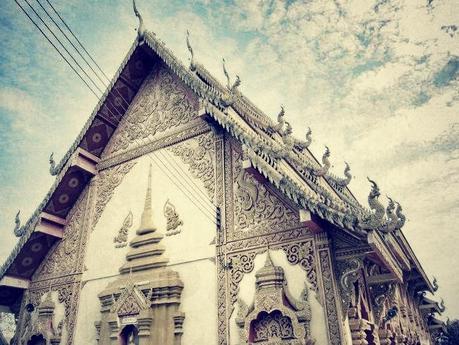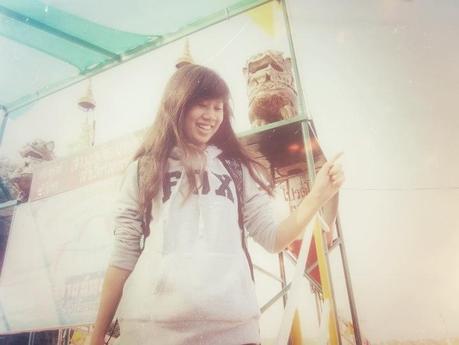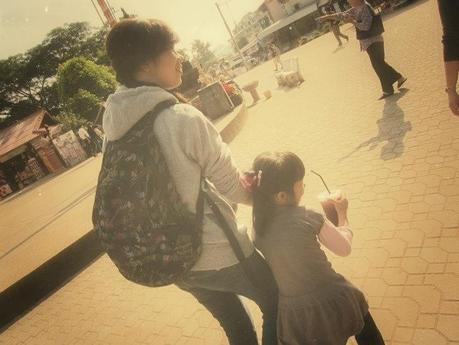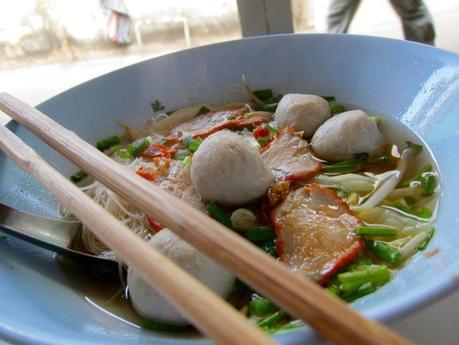 Thai-style Wanton Mee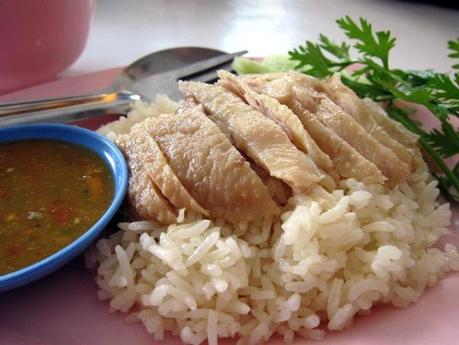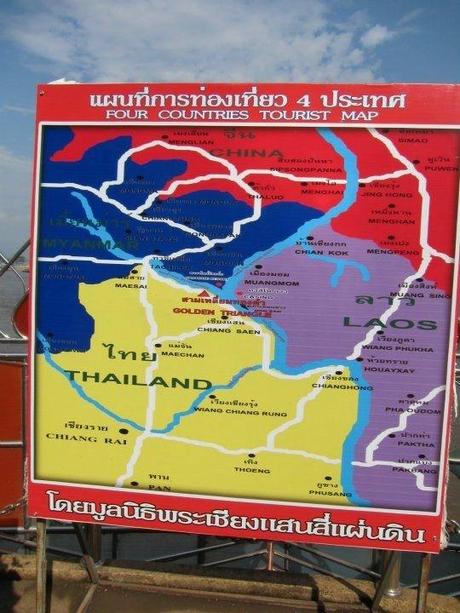 Visited the Golden Triangle! (Infamous for its history of drug dealings… )
hot pools of water
Now, as an avid geography student in the past, I am super fascinated with nature and their formations. The previous year, we did a 3 km (slippery and full of worms) trek into the forest to see a waterfall (Khun Khon Waterfall). (It's not as big as those mega ones… but you know, being a deprived geography student in Singapore any water falling from a tall hill is still exciting to me)
So, this year, my family decided to incorporate some 'nature'-seeking activity into our itinerary and we scouted for a hot spring!
Dropped by this really pretty cafe by the highway on the way!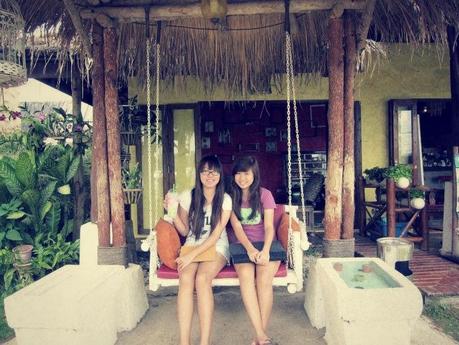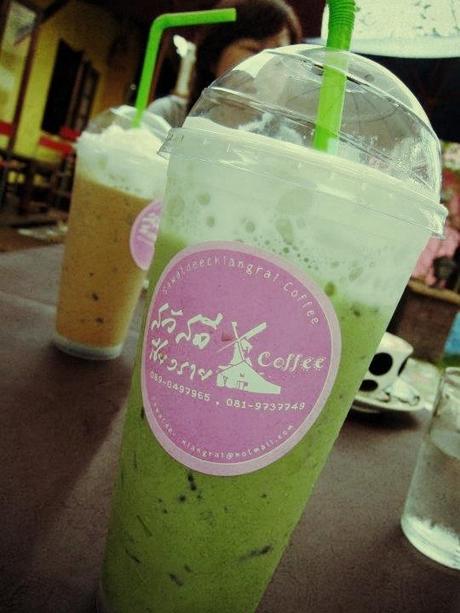 Always a fan of green tea!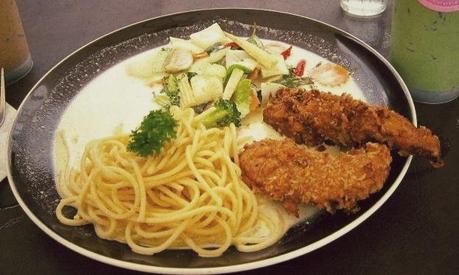 My green curry spaghetti… hmm..
My expectation of a hot spring is like those we see in Japanese documentaries.. or volcano disaster movies.
Like you know, a reasonably-sized lake, with many people leisurely soaking in it.
When we reached the hot spring area, the locals there were peddling Quail eggs, and telling us that how it tastes really good when cooked by the water from the hot spring.
Immediately, the mental image in my mind was a bunch of people at the perimeter of the huge lake, squatting down and cooking their bundle of eggs. Are you sure?
For the sake of it, we bought three bundles and headed to the hot spring!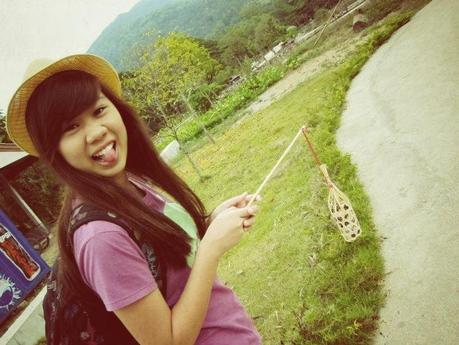 When we arrived, my eyes widened at the sight of so many little holes of water.
The large pool had a 'under construction' sign, and it was supposed to be a geyser… which stopped functioning. ):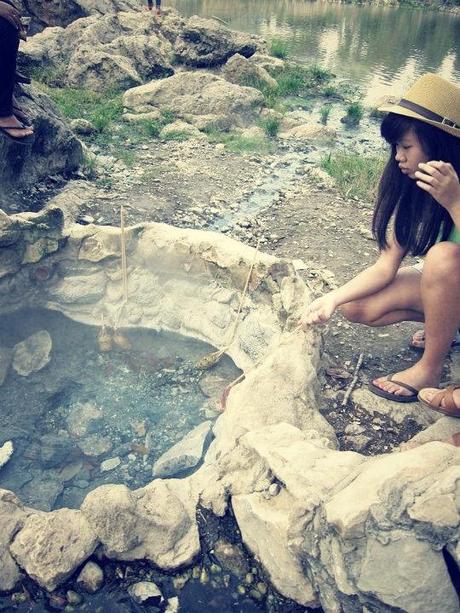 I was about to put my hands into the water to feel the temperature when my mom stopped me and pointed at the sign. (Yea, the one we posed with below..) That particular pool was 85 degrees Celsius!
I was a little disappointed at the sheer size of the hot spring(s), but being able to witness one in reality (and not reading from the textbook or watching from documentaries) made the trip really worthwhile.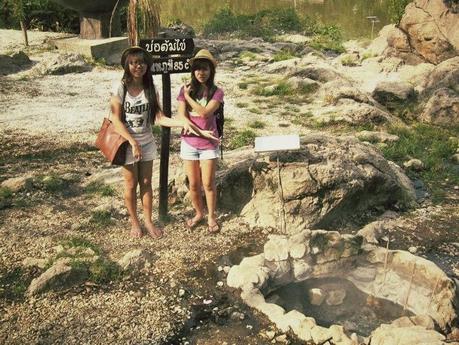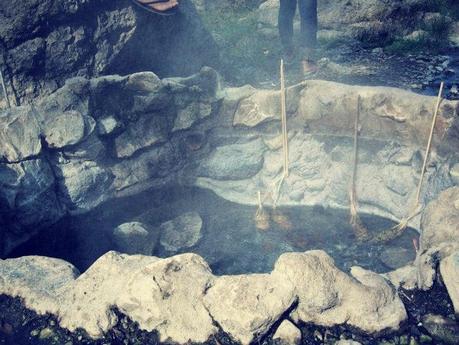 Quail eggs cooking!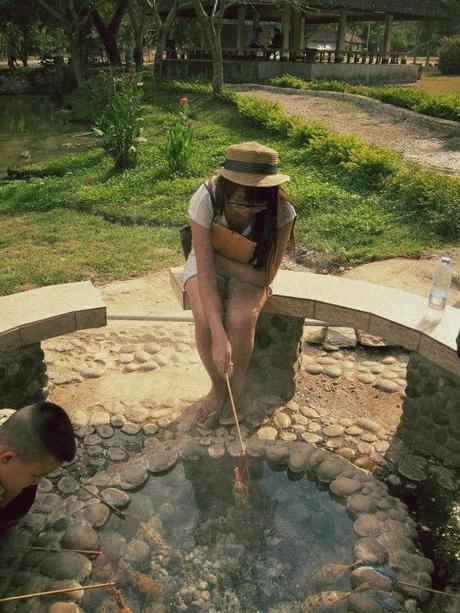 Truthfully, the eggs did taste good. Better than the ones I ate so far ever.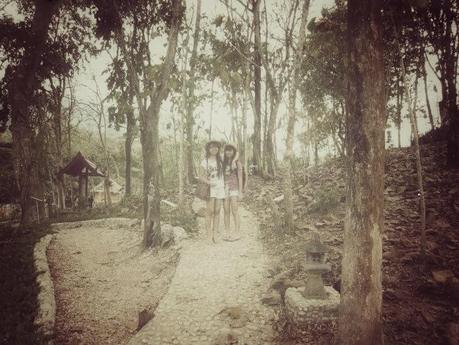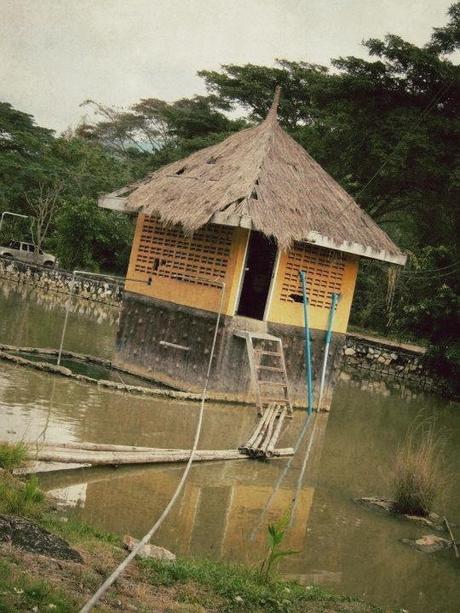 Yes, that's the toilet right IN THE MIDDLE of the lake. And yes, you have to cross that makeshift bridge to get in there.
Found a mermaid keychain at the night market which now accompanies my car keys!