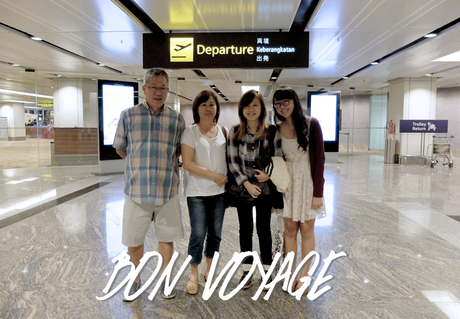 I'm officially making it a point to start blogging here proper. It's been complete dead for quite awhile, and I shall not procrastinate any further.

So earlier this evening, I've just sent my sister off at the airport for her six months long exchange in Spain. And one thing's for sure – I ABSOLUTELY DETEST AIRPORT GOODBYES. Or any long-term goodbyes in general.
It's the first time ever that I'll spend more than two weeks without seeing my sister and though it's only been seven hours since she's boarded the plane, I'm already feeling the emptiness. ):
Note: I'm just being a wuss when it comes to farewells. Heh.
But on the bright side, it's almost like the perfect excuse for a trip to Europe next year. Yay to more traveling!