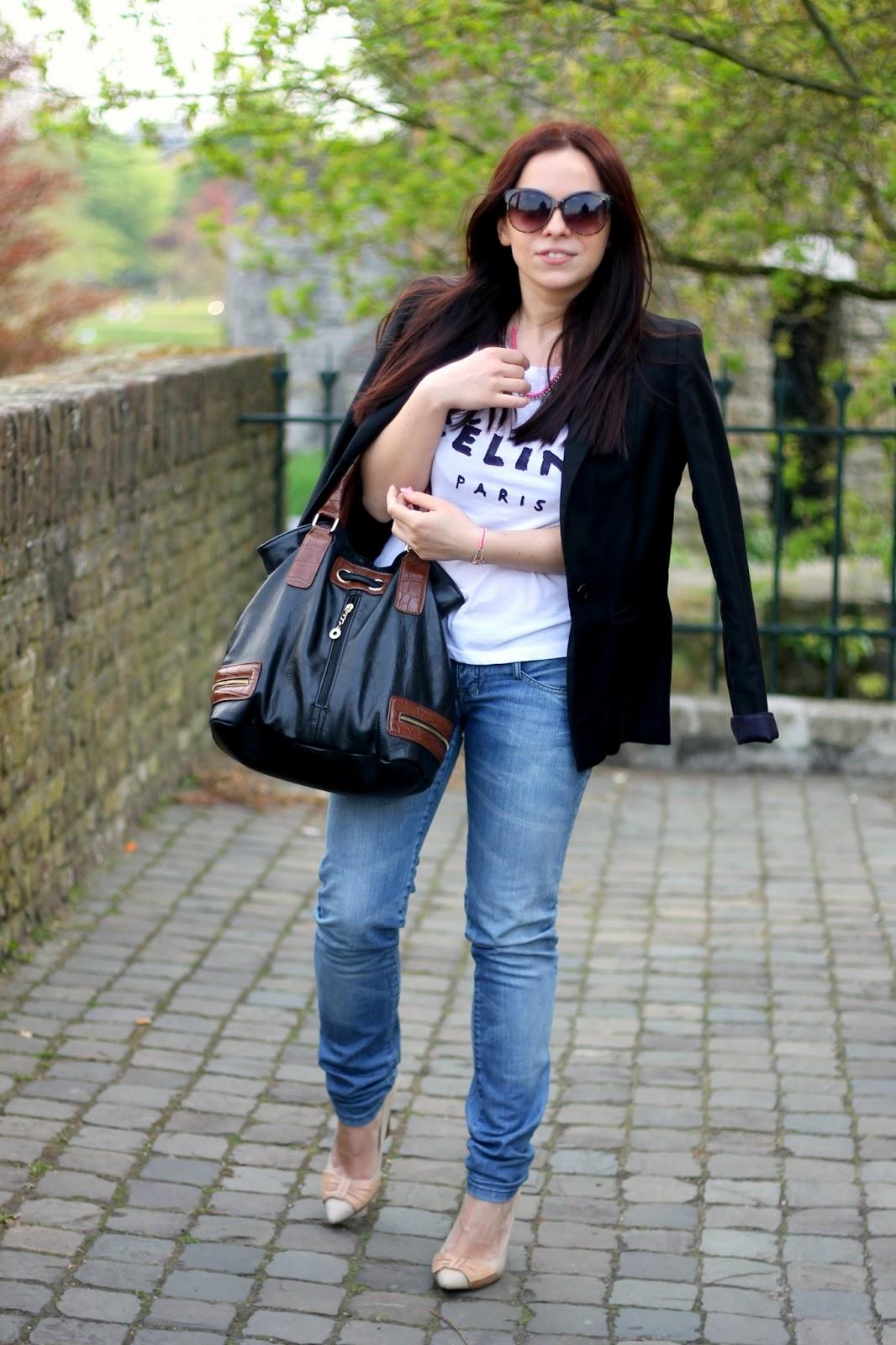 Ok babes so this is the story of the cheapest t-shirt I own! So you go to H&M and purchase the 3

€ white tee, while you are out get a permanent black market too,  go back home and print the 
Céline
 logo, masterfully draw it on your tee, leave to dry (2-3h), iron to set the color 
et voilà: 
Céline tee with 3,20
€. It took me like 10 minutes to put it together, but if you're less skillful at drawing inside the lines here's from where you can purchase one still fairly cheep.
Recently I'm really into basic looks, like this one, simple blue jeans which I have since I was in 9th grade (that's 8 years ago!?), black blazer (Berska), a pair of comfortable heels (Aldo), big big bag, over-sized 
sunnies (H&M) and some minimal jewelry (neon pink necklace and bracelet from New Yorker).
Are you more of a basic lover, the simpler the better, or the opposite?