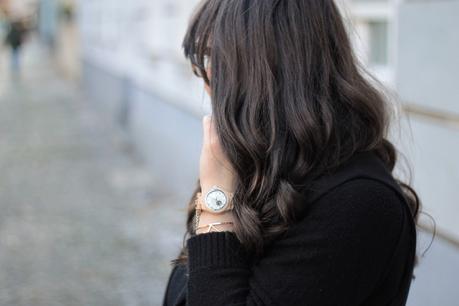 Just got back from Dubai the other week and while I was excited for some warm weather I can't enjoy more the temperatures in Berlin. Turns out I'm a spring / autumn kind of person but I guess I knew that already through the all black outfit choices.

I'm a big fan of dressing simple, and by simple I mean monochrome basics, while adding some pieces here and there that give the overall look some personality. Like hats I can't stop buying or jewelry I can't stop wearing. Or like the new addition on my accessories shelve the wood watch, really a conversation starter (no, I mean, like really).
Made out of maple wood, self-winding automatic and designed for people who don't just have somewhere to be but they have somewhere to go this little guy will be on my wrist in the cold season. Get yours here.