I can't even contain my excitement for this post, ahhhh!  You may have seen my review on BabyBeau.com, click here to take a look! Well we were very kindly sent the gorgeous Ellie Tan Changing Bag to review! Now, as I've stated before, I've never been a major handbag kind of girl, that was until I had Abbie and there was an array of baby bags to choose from and I now have to pry myself away from looking as I think I'm addicted..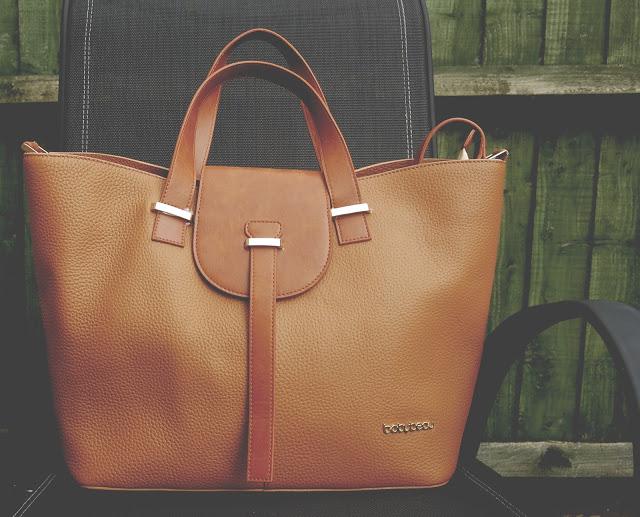 I don't even know where to start really, apart from squealing with excitement I guess I can start by saying Wow, it is beautiful, stylish, pretty, practical, fashionable and quite honestly stunning! It is a two toned glamourous leather bag which is perfect for all seasons, be it rain or sun! It is so spacious inside, you can quite easily carry everything you need for yourself and baby in there with space for more, sure you might look like Mary Poppins when you start taking things out but hey.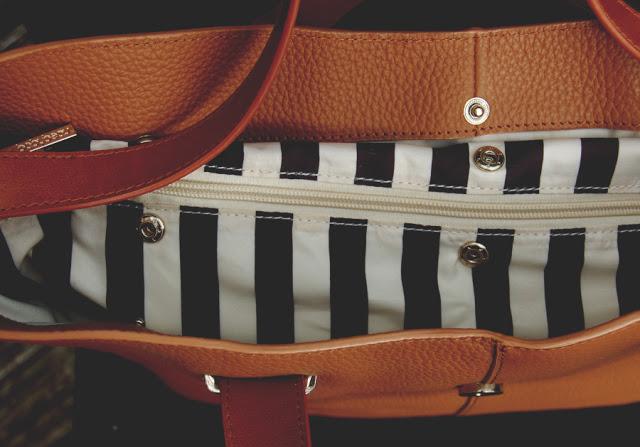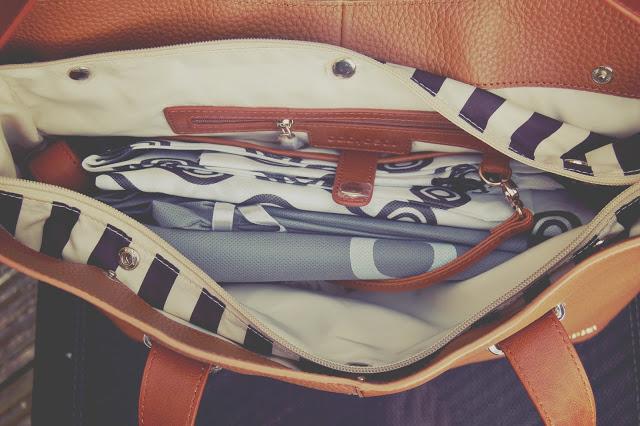 The main section is secured with a zip and magnetic fastening to keep everything together. It can even be worn 3 seperate ways, cross body, handheld or on the shoulder!
Details/Accessories;
Two tone/colour blocking
Gold hardware
20cm handle drop
Shoulder strap
Secure back zip pocket
Babybeau organiser
Water resistant interior
Leatherette changing mat & bottle holder
Detachable zip pocket pouch
Dust bag
Converts into a regular handbag
Stroller clips
Leather key holder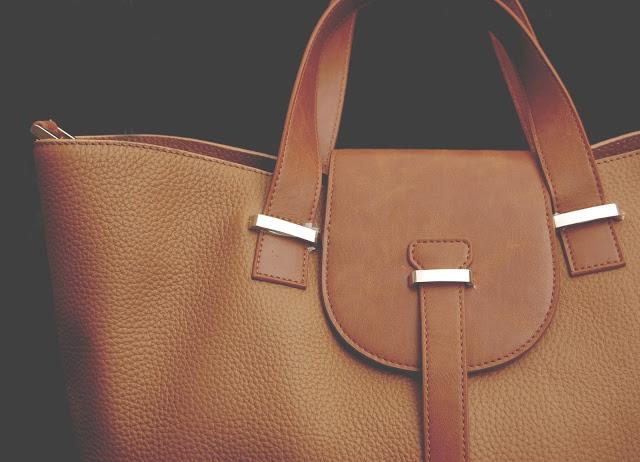 One of my favorite features is the practicality of it, especially the flat bottom, it ensures that the bag stays upright and organised, there's nothing more annoying than putting your bag down and everything rolls out of it! 
My second favorite thing is the changing mat that comes with it, I never thought i'd find myself describing one as this but it's well, beautiful! It keeps in theme with the style of the bag, with the leatherette exterior & wipe clean striped interior, it's just perfect!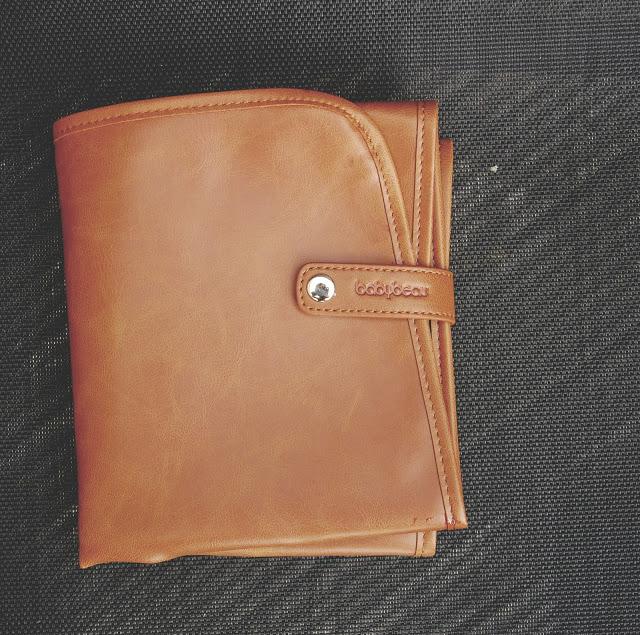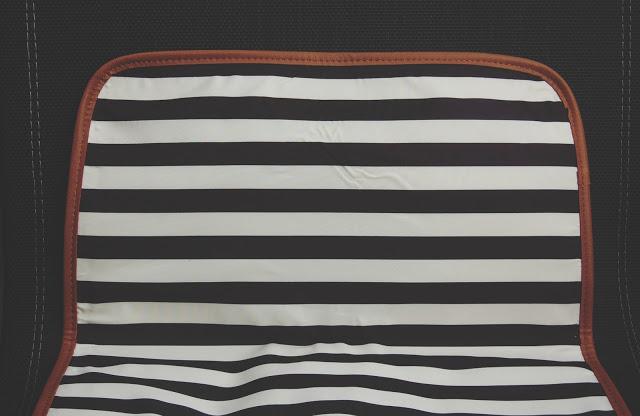 I seriously cannot recommend this bag enough,
 it will last for years and years & just about goes with every outfit! Treat yourself or even hint to your partner! :)
Visit BabyBeau to purchase your very own and to browse more stunning changing bags!

What do you think?