We have been slowly collecting things for baby girl since our 20 week scan so I have shared everything in a big haul here. I wanted to share some of my favorite bits in a post as well so here we go! 
We were very kindly sent a few bits from the new range at Lucy and Sam and I just adore the print. I explain in the video that I have always imagined this baby girl to suit the purples rather than pinks, but I was struggling to find any so I was excited to find this purple chevron range.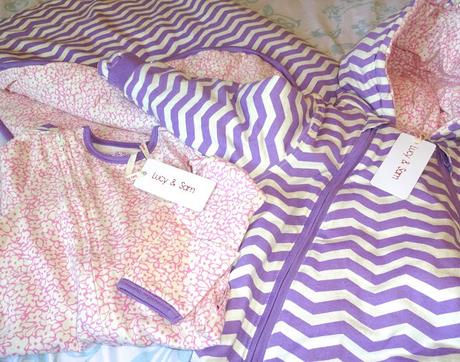 We got the Fleur print zip through baby grow, Chevron pram suit and the Chevron and Fleur blanket. All of it is amazing quality and the print is perfect for (how I imagine) our baby girl. I can't wait to use them and see her in that baby grow!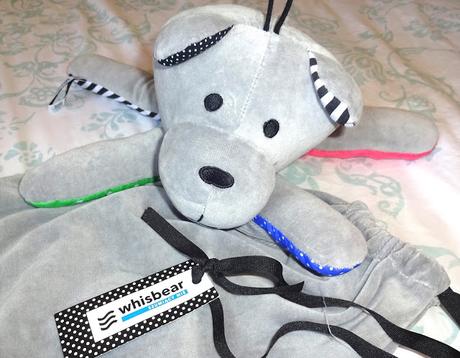 We were also sent the Whisbear that is a one of a kind toy. It was designed to help babies sleep well by playing white noise when it detects the baby crying. It has 6 amazing functions;


Whisbear heart
A device that humms and shushes imitating a hairdryer - very easy to turn on and when your child is asleep the device automatically turns off after 40 minutes.

A teddy bear different than others
Whisbear was inspired by children's pictures. A head and four legs - or a Bearhead means more legs a baby can catch and bite.

Whisbear teaches
Playing with the bear means sensory stimulation for children. Rustling ears and paws and long legs made from colourful and contrasting fabrics ensure fun activities for your curious baby.

Whisbear captures not only your heart
We placed magnets in Whisbear paws so you can take him with you everywhere. The bear can easily grab a pram's handle, cot's side or accessory bag.

Fashionable Whisbear
Whisbear arrives to you in his own soft bag. It is his first home thanks to which the bear is always clean and tidy. However, you can use the bag for example as a nappy container. Each bag is carefully packed into a specially designed box which ensures Whisbear save arrival to your home.

Made in the European Union

100% EU design and 

 production makes us proud! 

We also support Fair Trades rules and regul

ations.




                 


Sienna was a big fan of white noise and responded well to it, so we are hoping this baby will too. If she does I can see this being a lifesaver and must have product! It would make the perfect baby shower present too as it's presented in it's own gorgeous bag and is brilliant quality. I will let you know how she likes it when she is born :)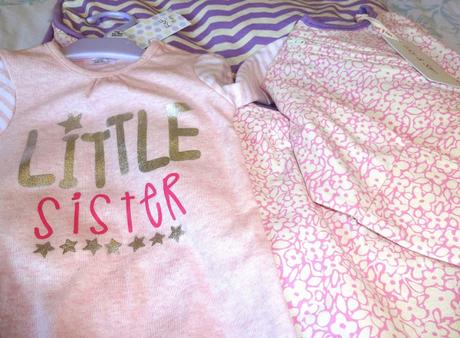 One of my other favorite bits of clothing I got was this 'little sister' baby grow from F&F at Tesco. So adorable! To see everything properly and in more detail, don't forget to watch my video below! :)

Follow me: 

BlogLovin'

 // 

Twitter

 // 

Facebook

 // 

Google+

 // 

Pinterest

 // 

Instagram