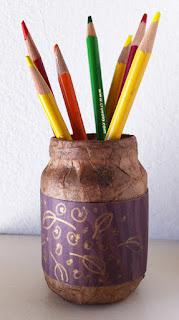 I'm seeing how many ways I can decorate recycled containers with Michaels' Recollections Paper. They have so many pretty fall and holiday patterns to it, it may take me awhile.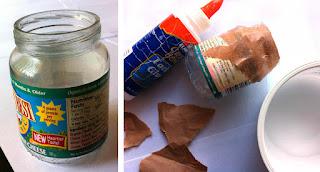 1. Start with a clean baby food jar. Tear a brown lunch bag into pieces about as big as a plum. Make a 50/50 mix of white glue and water. Get each piece really wet and apply to the jar. Be sure to wrap over the top edge. Press often to smooth out. Let dry.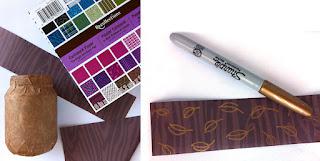 2. Cut a two 2" wide bands of your favorite pattern. Piece and glue together to make a strip wide enough to wrap around the jar. Draw more patterns or write a message with a metallic gold Sharpie. Wrap around jar and secure to itself with double stick tape.