Aria is not even a month old yet however we have already found some amazing products that we use and love most days. Most of these products make a parents life easier which is what I'm all about so I wanted to share them.

Wallaboo footmuff - link!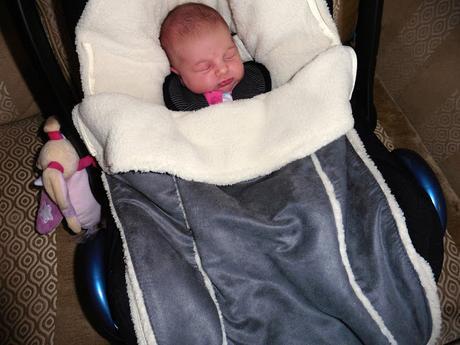 We didn't get the Wallaboo footmuff from Hippychick until Aria was about 2 weeks old however I wish we'd had it from the start! With her being born mid february, the weather has been horrible and so cold, meaning she needed a coat when we're out as it is freezing. As you might know, you aren't supposed to let them wear coats in carseats so it became such a faff putting a coat on and off her every time we put her in the carseat and then took her out.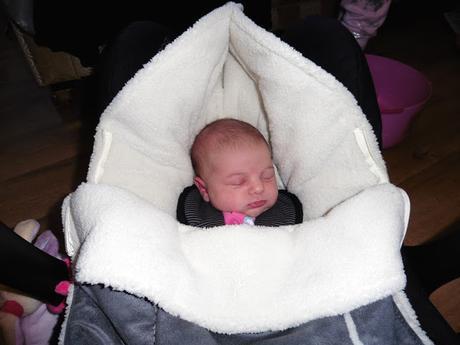 This offers the perfect solution for that.. the fleece lining is so soft and cosy, it keeps baby warm without the need for a coat. I also love how you have the option to create the little hood at the top to shelter them even more, it looks super cute too! The faux suede looks gorgeous too, we got the gray but they have other color options that are equally as gorgeous.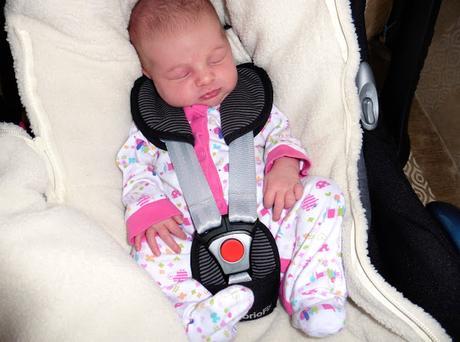 It can be unzipped if you feel they're getting a bit warm when you're in the car or you pop into a shop but it doesn't disturb them like having to take a coat off would. It's suitable for most 3 and 5 point harnesses so doesn't matter what type you have either, it can be used in carseats, prams, carrycots and front bike seats which is great! They're available from Hippychick which is a fab website that offer a brilliant range of products and brands for baby and toddler, so go over and take a look!

Amawrap - link!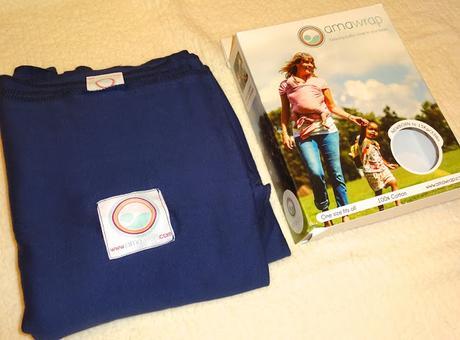 Babywearing is something I never really tried with Sienna.. I had a carrier (that I hated), used it once and decided it wasn't for me. However, I was recommended to try again this time but with a wrap style carrier. I went for the Amawrap as they seemed to tick all the points that were supposed to be good and safe.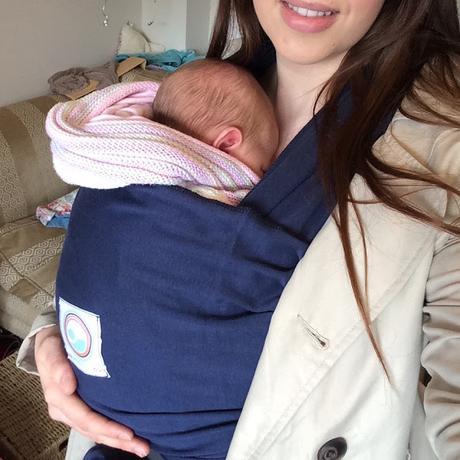 This fabric was specifically made for the Amawrap meaning that Shabs, the owner, could achieve the perfect type of wrap she wanted, even down to how stretchy it is. The wrap is one size fits all and can be used with newborns and babies upto 15kg. It also ensures the ergonomic positioning meaning it's comfortable for parents and gives the best hip position for baby.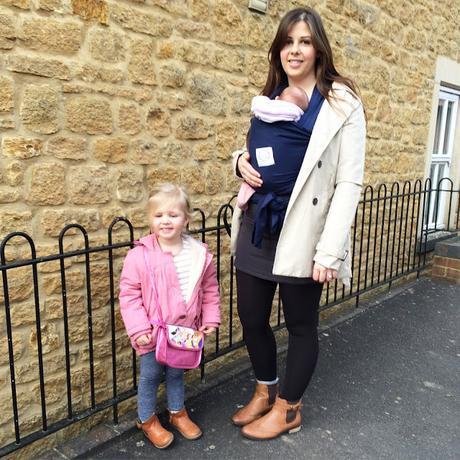 It came with clear, detailed instructions on how to put it on but there is also this video you can follow which I found helpful. It is so easy to put on and put baby in and out of it.. I can easily do it myself which is brilliant and I also love how supportive it feels! I feel like Aria is completely safe in it leaving me with two hands free to see to Sienna or the housework. I have been using this more and more as I love having her close to me but I also need to be able to get things done! If you're looking for a baby wrap, I really recommend this one for the ease of use and supportiveness.. you definitely won't regret buying one!

Cuddledry handsfree baby bath towel - link!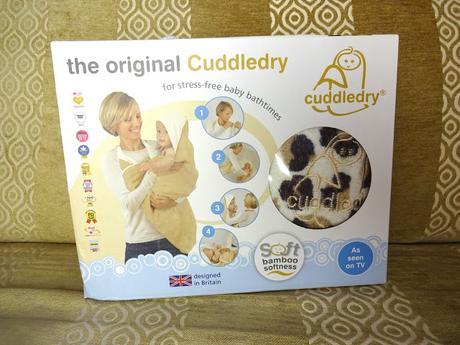 When Warren stays away with work, bathing Aria on my own is something I find quite stressful as I worry about the safety when lifting a slippery baby out of the bath and getting her into a towel before she is cold... but the cuddle dry handsfree towel has helped so much with this!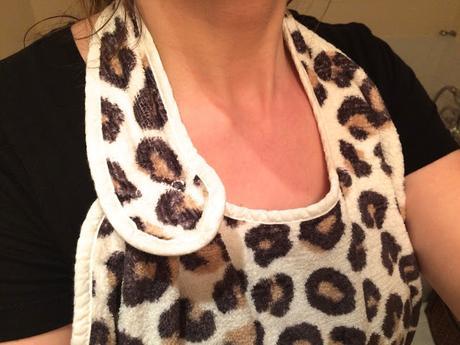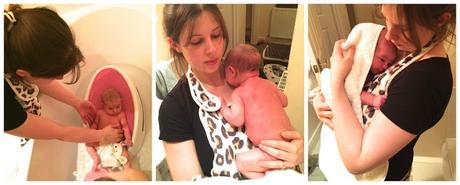 It's an apron style towel so you easily fasten it around your neck with poppers leaving your hands free to lift baby out and straight onto the towel. It is long, really good quality material (organic unbleached cotton and natural bamboo fibre) and fast drying, meaning baby is snug and warm in seconds. It makes getting Aria out of the bath so much easier and safer when I'm on my own so it gets a big thumbs up from me!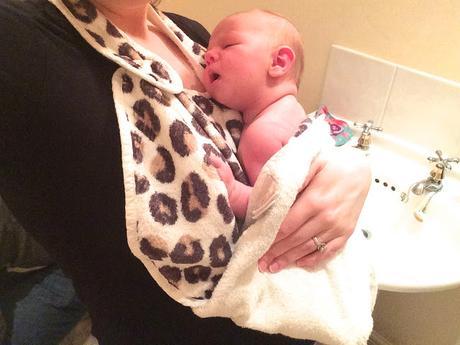 They come in many different colours and designs..we have the Snow leopard print which is not only really cute, but also means that Cuddledry 

will donate a minimum of £1 to the WWF (World Wild Fund for Nature) to help protect this beautiful endangered species.


Whisbear - link!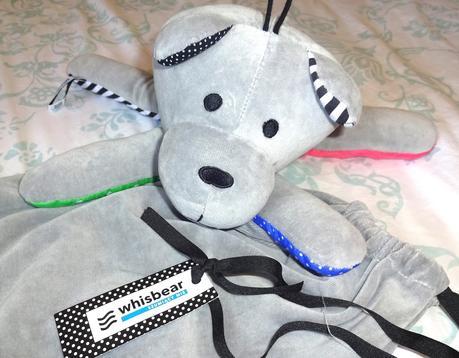 I mentioned the Whisbear in one of my hauls and since having Aria we have been trying it out. It is dubbed the 'humming bear' and is another product that uses white noise to calm and soothe babies, however this one is particularly unique. It is also a teddy they can play with, it's great for stimulation due to the bright colours, patterns and sensory crinkles in the ears and paws. The paws are also magnetic so you can take the bear anywhere with you and attach it to the cot or pram etc.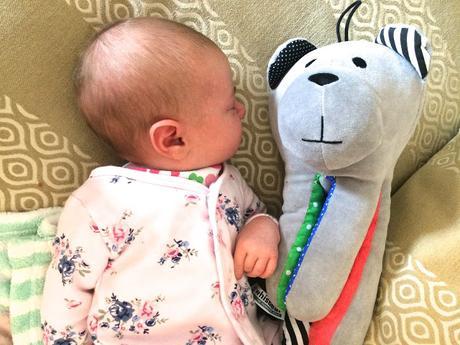 What's unique about this is the fact that it has an innovative cry sensor function, meaning that after 40 minutes of playing, the

sound gently fades out and the device switches to the standby mode. If our baby wakes after the 40 minutes, the Whisbear is able to 

recognize the cry of the baby and will immediately respond with the calming sound.. after 20 minutes of additional shushing the device will re-enter its standby mode.

I have found this function extremely helpful and a bit of a god send.. it can settle Aria itself if she wakes up, so I don't have to run straight to her which is great as it's not always possible if I'm busy with Sienna. It's also brilliant in the car, I don't have to stop the car and see to her, the Whisbear does it! It's such a fab product and brilliant concept, I recommend it to anyone with a baby!



What are/were your favorite newborn products? Anything else I need?!



Follow me: 

BlogLovin'

 // 

Twitter

 // 

Facebook

 // 

Google+

 // 

Pinterest

 // 

Instagram