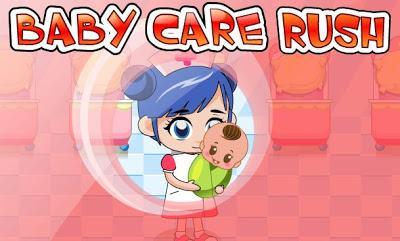 Care of babies requires a lot of responsibility, skills and sacrifices. Babies have their own special needs, but have a little patience. They easily begin to cry when they are hungry, thirsty or wet. Those people, who choose to guard babies while their parents are at work, must love this profession very, very much. These are appropriate equipped centers with everything that is necessary for keeping the baby. In order to find a better way to explain you how such places look like, I chose Baby Care Rush game. I think that it explains the best safeguarding babies. Look at this room. 


It has several beds and some things that babies love. 


Every baby enters through IN door where you have to pick up and put to bed. Right after, baby starts to cry. You will win points if you give the baby what she needs. Except points, you will win a baby's smile, too. You can take every satisfied baby to the OUT door and receive another 100 points. Now, you should make an effort to win more points and do not let babies cry for a long time!