~ Babble Box ~
July 2014
Girls/Boys 2-3 years!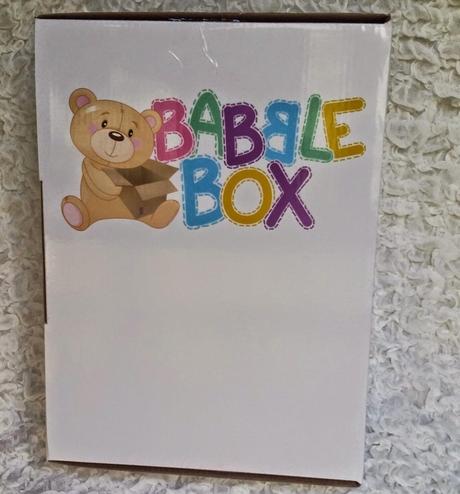 If you're a parent of a child up to 4 years old then this is a fun filled treatyou need to sign up for!For $34.95 a month (you can order per month or for 3, 6 or 12 months) this subscription service delivers to your door, between 4 to 6 quality, not to mention cute and fun itemscatered to your child's age and gender.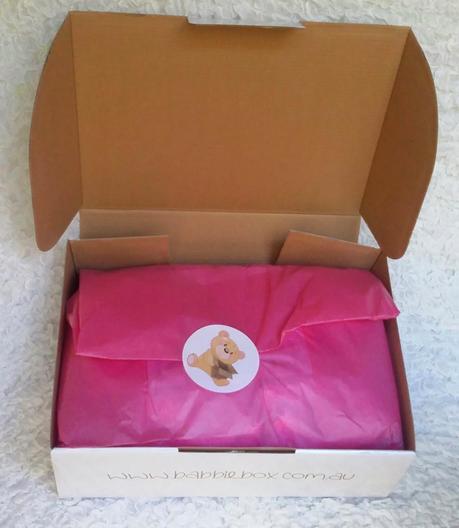 This month's box is filled with a great mix of goodies which my daughter who isactually turning 3 next week (delivered at the most perfect time!) was very excitedabout and could not wait to get stuck into!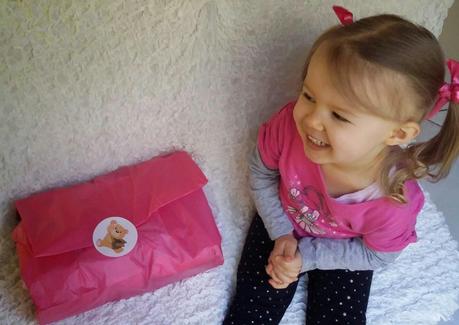 As you can see from the picture below, you clearly get your money's worth!From a drink bottle, fun toy, a book + more there is enough in here to keepyour child happily amused for hours!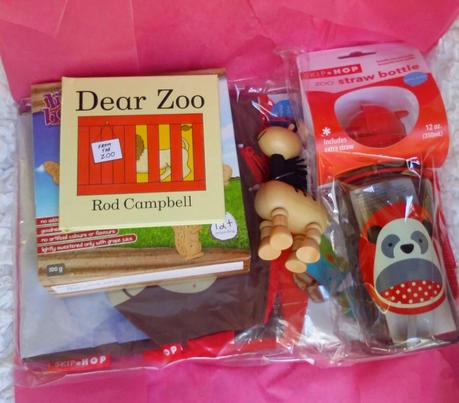 Check them out below!Babble Box!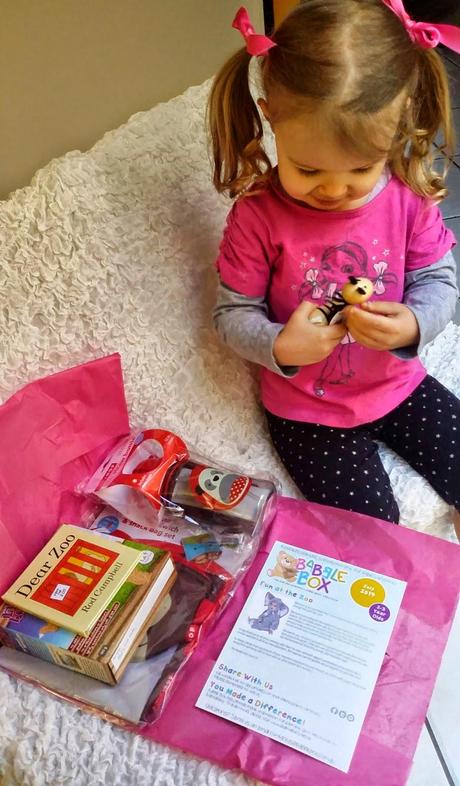 After we both carefully un wrapped the nice, bright pink tissue paper together,the first item my daughter quickly reached for was the fun little toy as she said"Giraffe! Giraffe! Look Mummy! It's a Giraffe!!" :)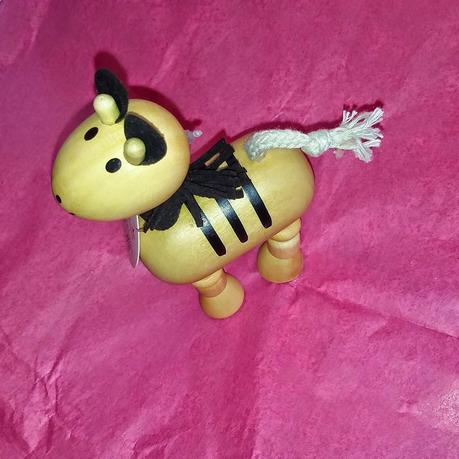 Kaper Kids Wooden Flexi Jungle Animal RRP $6.95(After seeing the other animals available,  I actually think mine is a Zebra!)Oops, close enough I guess! :)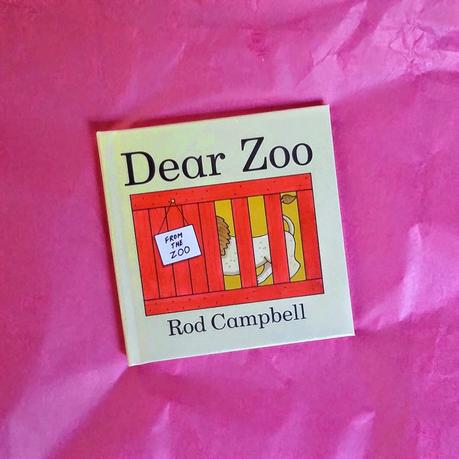 Dear Zoo Mini Edition Book RRP $9.95It took all of about a minute after we'd looked through all the goodies in the box,before I was asked to read this book. I think I've now read this about a hundredtimes already! The fun, interactive flaps which she can open on each page makesit extra special and encourages her to be more involved in the book.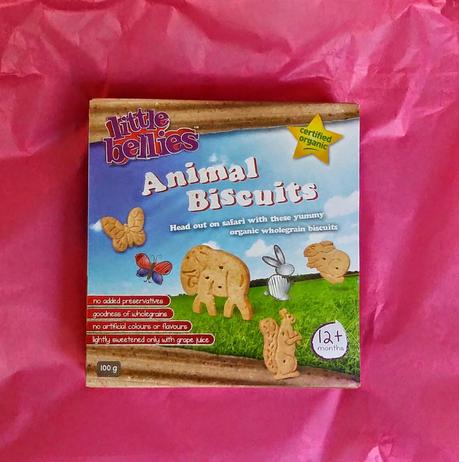 Little Bellies Animal Biscuits RRP $3.99I was lucky to be able to snatch this box long enough to get a good photo beforemy little miss tore it open and pretty much devoured them all as she pulled outeach bickie identifying what animal it was before tossing it into her mouthone by one. Must be pretty yum!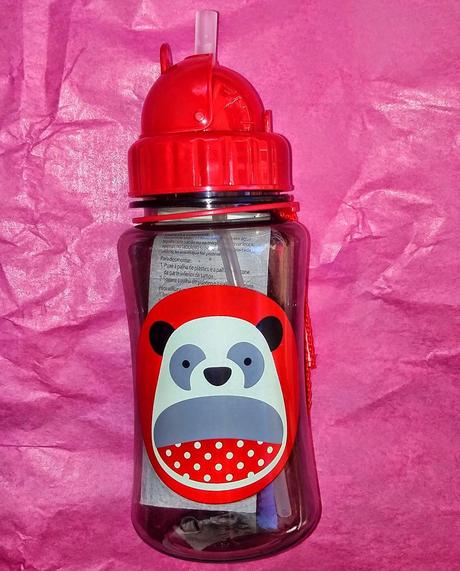 Skip Hop Zoo Straw Bottle (Panda) RRP $14.95This drink bottle couldn't have come at a better time.Even though my daughter has long since finished teething, for some reason she'staken up the chewing habit and gnaws on the straw of her current drink bottle. :/Let's just say it's seen better days - now it can see the bin! Yay!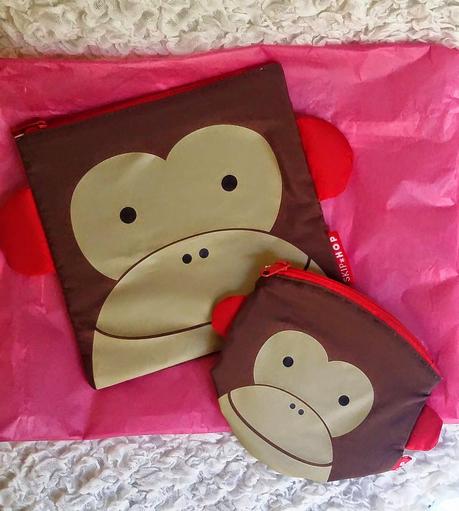 Skip Hop Zoo Snack Pack (Monkeys) RRP $19.95These cute little monkey zip up bags will be perfect for packed lunches whenwe're out and on the go. The cheeky faces are so incredibly cute!We actually have a but of a monkey theme going on in my son's bedroom, so thesemay be going to him. :)
Have you heard of Babble Box? Which subscription box do you subscribe to? 
Love Candy! xo
Missed yesterday's post? Half Moon Nails
Have you entered my GIVEAWAY? Win My Beauty Stash!
Let's follow each other! Facebook | Twitter | Youtube | Instagram | Pinterest
* This box was kindly sent to me for review
* All opinions & photographs are my own