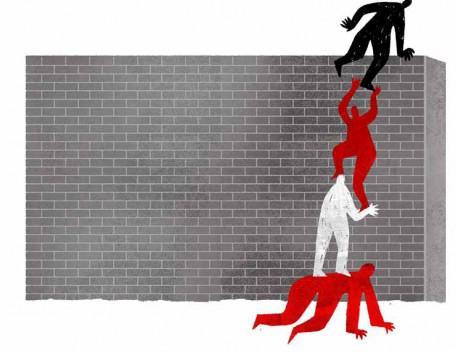 Guayakí, Numi Organic Tea and Traditional Medicinals have a lot in common: all three focus on natural foods, health and wellness; they're all based in California; and they all adhere to admirable standards of organic production, fair trade, local sourcing and sustainable business practices. They're also all B Corps.
Many B Corps seek good company and to share best practices. Guayaki, Numi Organic Tea and Traditional Medicinals have all recognized in each other business leaders that share a head for business and heart for to mission.
The three companies attribute much of their success to the camaraderie and good spirit among them. "We are a perfect example of what B Lab wants for their companies," says David Karr, cofounder of Guayakí.
"We are all about the mission, we are not about the competition," agrees Numi CEO and Cofounder Ahmed Rahim. "It is what we are in business for—collaboration."
Their collaboration takes many forms: sharing buyer contacts, best practices and emerging market opportunities. They have held events together, and Traditional Medicinals has co-packed product for the other two. Working together, they extend their reach and achieve far more than they could alone. "I think what is most beneficial about these kinds of relationships has to do with a willingness to be open and transparent with each other and share best practices," says Traditional Medicinals co- founder Drake Sadler.
Established in 1974, Traditional Medicinals offers natural health products, and like Numi and Guayakí, uses organic, fair trade and locally sourced ingredients. Some of their products have gained mainstream popularity, helping it recently earn shelf space in 25,000 new pharmacy accounts with companies like Walgreens Pharmacy and Rite Aid. Traditional Medicinals is also employee-owned (an ESOP), and Sadler counts that achievement as a main strength for the stability of the company.
While Traditional Medicinals is the oldest company in the group, Numi Organic Tea was the first to tap into the power of the B Corp community. Founded in 1999 by Rahim and his sister Reem, Numi produces organic tea in bags, loose leaf and bottles and is best known for introducing unique varieties like Rooibos, Puerh and flowering teas to the North American market. Rapidly expanding, it experienced double digit growth in 2010.
"For Numi, being one of the B Corporation pioneers has allowed us to lead the way," said Rahim. Bringing other companies into the
B Corp family is an important part of that leadership. It was Numi who introduced Guayaki to the B Corp concept.
Established in 1996, Guayakí employs about 35 people and produces yerba mate (a popular South American alternative to coffee) products using certified organic, fair trade and shade grown mate. It employs a model it calls "market-based restoration"—purchasing directly from growers in Paraguay, Argentina, and Brazil who are dedicated to reforestation of the rainforests in which they grow. The model has helped restore about 17,000 acres of rainforest, earning Guayakí recognition at the 2010 Clinton Global Initiative conference. With sales for 2010 at $12.5 million, up 20 percent over last year, the company is thriving.
Individually, these companies are creating positive change, and working together amplifies that impact. Apart from contributing to the success of each company, these three firmly believe collaboration will help change the business landscape as a whole.
Karr states, "Our grand hope is that the movement gains a lot of traction so everyone wonders why every business can't be a B Corp."