According to an article updated today by the Huffington Post, the legal feud between Black Entertainment Television (BET) and gender-non-conforming host, B. Scott, has revealed leaked emails from media company officials communicating internally over their disapproval of Scott "looking like a woman" on air.
Scott was hired as a Style Stage Correspondent on the red carpet before the 2013 BET Awards. BET reportedly "forced" Scott remove makeup and heels during the pre-show. Scott changed outfits but never reappeared on air. In August, Scott announced plans to sue BET  on the basis of gender identity, gender expression and sexual orientation.
On Thursday, TMZ first published excerpts from leaked emails purportedly from BET personnel discussing Scott's appearance before and after the show. Also this week, HuffPo supposedly obtained 41 pages of correspondence allegedly from BET execs. These documents included the same excerpts published by TMZ. Read more here. 
B. is a regular contributor to Ebony magazine, read more from them here.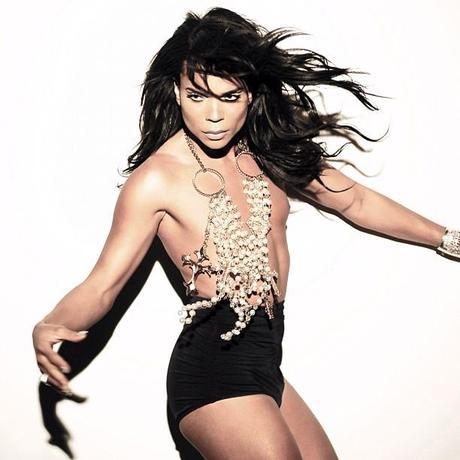 B. Scott