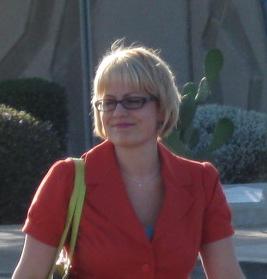 Image via Wikipedia
07/20/2011
Arizona state senator, Kyrsten Sinema is considering running from Congress during the next election. Sinema, who at 35 is openly bisexual believes that her age and gender will factor in more when it comes to voting time than her sexual orientation.
Arizona doesn't really care," she admitted to USA Today. "They just want to have low property taxes and no gun control."
If Sinema decides to run, she'll be joining four other openly gay and bisexual challengers, most notably Representative Tammy Baldwin, for Congress seats.
Despite her representing a Libertarian state like Arizona, Sinema refuses to be dismayed.
"I haven't changed their minds about gay people and policies, but it's really changed the way they talk about it. And to be honest about it, that makes a difference."
With a recent Gallup poll showing 2-1 that the American public is comfortable voting for a reputable candidate (sexual orientation being irrelevant) shows perhaps Sinema is on to something.