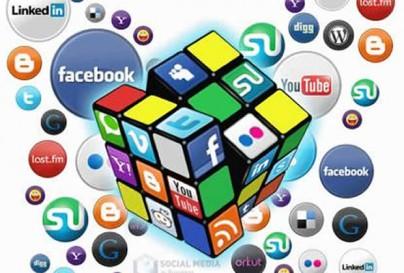 Social media marketing is arguably the best thing that happened to online marketing because of its ability to reach millions of people globally.
Social media is so powerful that no serious business can live without it. It offers a great platform that connects each and every one of us with our friends, loved ones and the brands we cherish most.
Smart and optimal use of social media marketing can help you better promote your business, gain increased visibility and also connect to and get feedback from your customers.
Please read: How To Make Your Social Media Marketing Campaigns Successful
Benefits Of Social Media Marketing For Your Business
So what does social media marketing contribute or capable of contributing to your business? Does it has positive impacts on your business? These are sorts of the questions some business owners should be able answer after using social media marketing.
What business owners need to realize is that social media marketing can hugely contribute to their online business success as well as increasing sales triple-fold.
It's not just about using social media marketing for your business promotion, it's more about making it work for your business.
#1).
It helps in business or brand awareness
One thing is certain, social media marketing is great at raising awareness. Some consumer surveys provide ample evidences to support this. Most of the surveys reveal that social media is among the top 3 ways customers become aware of new brands and products. There is another set of consumers that use social media expressly to connect with brands.
Nowadays, businesses on social media resoundingly agree that it does a great job at the top of the funnel. Most of the small business owners have been able to generate brand exposure through their social media efforts.
And while brand exposure may be a squishy metric, unique visits to the business website is not. Various reports have revealed that more than half of the businesses on social media have disclosed that their investments in social media have increased web traffic — a key driver of SEO.
#2).
Social media marketing helps drive direct traffic
Traffic volume and growth matter to the search algorithms that help your customers find your business website on major search engines. The more traffic your business website get, the more likely your customers will be able to buy from you.
Small business's social media efforts undeniably raise awareness. It drives SEO, which can be benchmarked and shown to improve as you put your business social media marketing initiatives to work.
#3).
Social media improves business engagement
Social media also does a bang up job at deepening engagement. Quite lot of consumer reports have revealed that customers are more likely to stay engaged with brands because of social media.
Consumers like connecting with brands through social media because it's a two-way street. They get to listen actively when and where they want to, interact with others like them, and be heard.
While staying engaged with your customers through social media, you can also use the platform to offer excellent customer support services. Remember they say "happy customers usually translate to more sales". When your customers are happy with your business, they will not only buy more, but also introduce new customers to your business.
#4).
Social media helps business innovation
Business social media efforts usually raise awareness, deepen engagement, even help the business to innovate. Some studies have revealed that quite lots of businesses have developed new products with the help of their social customers.