60 city bus tour to bring to light the plight of children and their adoptive families stuck in international adoption red tape with the goal of bringing change to the process
Bus tour launches in Washington, D.C. with a kick-off event on
February 28, 2013 and rolls into Richmond, VA on March 1, 2013
Washington, D.C. (February 21, 2013) – STUCK is a new, award-winning documentary film that reveals the personal, real-life stories of children and parents navigating a rollercoaster of bureaucracy on their journeys through the international adoption system, each filled with hope, elation – and sometimes heartbreak.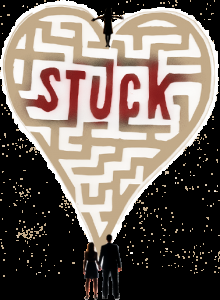 Craig Juntunen, Executive Producer of STUCK and President and Founder of Both Ends Burning, the nonprofit organization dedicated to furthering international adoption and reducing the current roadblocks and red tape in the system, will launch a 60 city bus tour in 80 days on February 28, 2013 in Washington, D.C. with a kick-off event featuring remarks by Senator Mary Landrieu. Additional speakers will include Juntunen, Executive Director of the Congressional Coalition on Adoption Institute Kathleen Strottman and Members of Congress. The tour bus then rolls into Richmond, VA for the first of 60 nationwide screenings. The film will screen in each city for a special, one night engagement followed by a Q&A with Craig Juntunen and members of the adoption community.
Executive Producer Craig Juntunen said: "The purpose of the tour and film is to help the average person understand the steep decline in and issues surrounding International Adoption and create a movement that will ultimately put pressure on U.S. and foreign officials to focus on the children and reach agreement on a more supportive and compassionate attitude toward International Adoptions. The average adoption takes nearly 896 days and costs more than $28,000 and we want to help change that."

Purchase the STUCK Documentary Here
To learn more about the bus tour, cities and dates and/or to purchase tickets to a screening, please visit: Stuck Documentary
STUCK follows Tihun from Ethiopia, Nate from Vietnam, and Erickson and Therline from Haiti on their individual voyages from orphanages in their native countries to their homes with families in the United States. Filmmaker Thaddaeus Scheel tracks the chapters in the lives of these four children, and the families seeking to parent them, revealing along the way the intense hope and disappointment they experience on the odyssey to unite as families. Some stories are heartwarming, showing incredible examples of kids who blossom after joining their families, while others offer insight into the emotional and physical impact institutional life can have on these kids.
STUCK is a testament to the power of human love and the inexplicable connection between parent and child – even when separated by thousands of miles and seemingly insurmountable obstacles. It is a love story of a different kind that celebrates the indefatigable human spirit, the loyalty and the devotion that bonds these parents and kids together as families.
About Craig Juntunen
Craig Juntunen is the founder and president of the Both Ends Burning Campaign. A child welfare advocate and a passionate believer in international adoption, Juntunen is the author of Both Ends Burning: My Story of Adopting Three Children from Haiti and the Executive Producer of the acclaimed documentary STUCK. Juntunen leads the campaign's effort to build a social movement to enact real and lasting change for the world's orphaned and abandoned children. In his early life, Juntunen was involved heavily in athletics, playing quarterback for a total of 14 seasons. He finished his athletic career as a quarterback in the Canadian Football League. He was elected into the State of Idaho Athletic Hall of Fame and the University of Idaho Hall of Fame. His experience as a leader on the football field led to his developing into an entrepreneur. He built and sold a company with a very successful track record and temporarily retired. His experience as a quarterback and as an entrepreneur blended together to form philanthropic passions. He has been involved in many charitable giving efforts, and until recently his most notable achievement was launching the Chances for Children foundation, which supports villages in Haiti and has placed more than 100 children in adoptive families in the last three years. He and his wife Kathi live in Scottsdale, Arizona with their three children, Amelec, Espie and Quinn.