Hi everyone, Gulliver here. Since my memorable trip across America last year with Pam and Jamie I've been taking it easy here in my little green patch, but I told Jamie that it's completely unseemly to blow his own trumpet, so I'll do the trumpet blowing on his behalf.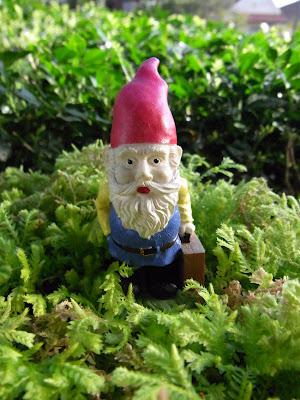 When Jamie opened his email this morning there was one from My Garden School informing him that he had been included in the My Garden School Top 100 Gardening Blogs, and that they had even included a little logo he could run on his blog if he wanted. Well, my first reaction was to say to Jamie: "Don't tell me, the award comes with a $5,000,000 prize, but they'll need your bank account details, including passwords, in order to make the cash transfer."
"Such a world-weary cynic, Gullo," Jamie replied, "I think it's a freebie, but I don't know who My Garden School is though."Well I said "an award's an award Jamie, what other awards have you won?" "I think I once got the best and fairest award from my under-12s baseball team back in 1965, but I guess I peaked early and the awards scene has been, well, pretty quiet since then," Jamie replied.And so it's done. I told Jamie to "stop being bashful, put the award logo up on your blog, and I'll look after the PR side of things."For all the other award winners, which includes links to many gardening blogs well worth reading, follow this linky to My Garden School.