Hi all,
Hope everyone is doing good. Finally this is my 50th post today!!! Phew... Coming this far has been a struggle due to various personal reasons in the past an
d even now 
 but I am glad I made it so far. Really hats off to all the bloggers especially beauty bloggers who take so much of pain to do what they do. I shall talk about this someday in a seperate post. Anyhow today I will review a lipstick from Avon's Simply Pretty line called Cranberry. Let's us see what I think of it.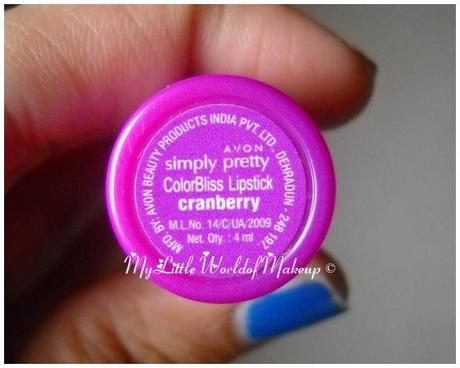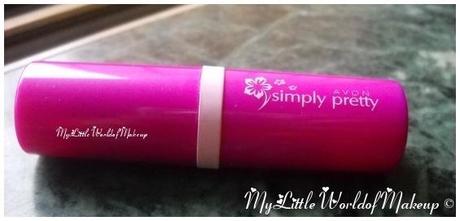 Ingredients:
Natural moisture complex with jojoba oil, soya bean oil and rice bran oil that help lips retain moisture.

Contains Vitamin E
Price: Rs.169/- for 4ml/g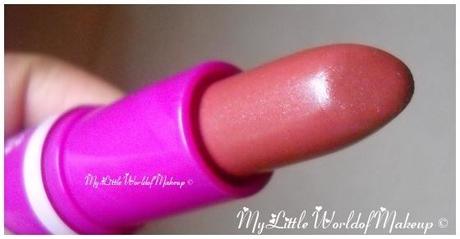 What does Avon say:Enjoy medium to full color while giving your lips extra moisturizing care.Now with added moisturizing complex, a blend of nourishing natural ingredients, that protects lips while keeping it soft , supple an moisturized.Feels light & comfortable on lips.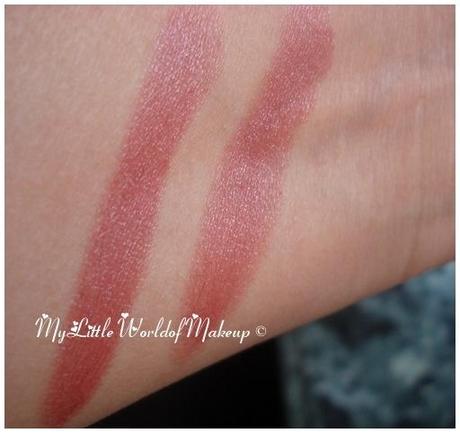 The lipstick comes in a hot pink tube. The name of the company is printed on the tube and the shade name and other details at the bottom of the lipstick.The lipstick packaging is nice and cute and the cap click locks well. Hence it is travel friendly.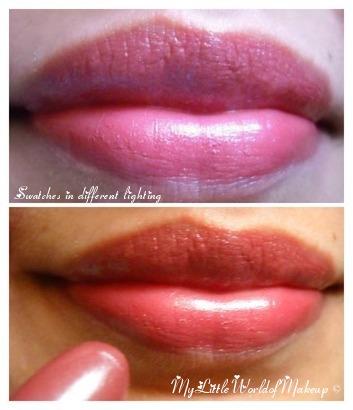 The shade is  a pinkie brown lipstick with hint of a muted red color to it.If you check my previous review about the lipstick from Lissome called Barbie Brown, you will find the shade similar if you look at the lip swatches, but that's not true, they are different. The lipstick is more on the muted side. When I got this lipstick I never liked it when I looked at it in the tube. But as I started using it I found it just about OK . It does have a nice sheen but no shimmer or glitter to it. The lipstick is very moisturizing and glides on smoothly on the lips. The lipstick is a bit sheer and multiple swipes are required for the color to show up on the lips. Hence i can comfortably says that the pigmentation is not that great. The lipstick has a faint smell which is quite ok. Since the lipstick is moisturizing, the staying power is not that great. After a meal, most of it will be gone and you  may have to reapply. It does not stain the lips.The Good:Moisturizing.Sturdy yet cute packaging.Cruelty free.Available online.No shimmer.The not so Good:If you do not like ordering online, you may have to buy it through an Avon representative.Pigmentation could have been better.Shade may not be for all age groups.Complete ingredient list missing.
Rating: 3 /5The Avon's Simply Pretty lipsticks are awesome and you must try some of them for they are of decent quality and price. This shade does not appeal to me & may not appeal to many. I would say buy it only  if you like it. This shade may suit the mature women more in my opinion.I hope my review made sense and was helpful to you. Please feel free to leave a comment.Thank you for your time.Regards, NatashaDISCLAIMER: The product has been purchased with my own money. My view is honest and based on my experience with the product. Please note what may work for me, may not work for you and vice versa.