Hi girls,
Thank you for all the comments on my last post. So by know you know how much I love my lipsticks.. Lol.. I always believe that you can make most shades work for you provided you are open to change(just my opinion). Anyhow coming to my today's review, it is a kajal from Avon's  Simply Pretty line. It has no name or number. It is just a pretty jet black color but whether it is truly worth it or not let us find out in my review.


Ingredients: nothing mentioned.
Price:  Rs.119/- But can be available on a special discount every other month.
Quantity: 2.6g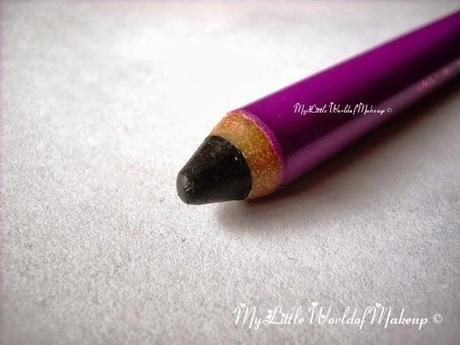 What does Avon have to say about the kajal:
Strong intense color when applied.

Glides on easily without tugging or pulling.

Long wearing, smudge proof.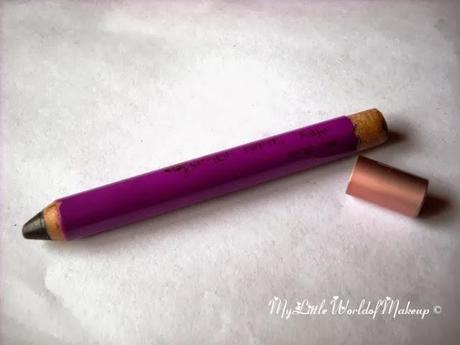 The kajal has a hot pink body and the cover is a lovely champagne gold color, so is the bottom of the tube. Now the thing is when I got this kajal the first thing that happened the bottom part came off as you can see in the image above, super pissed !!!  Anyhow managed to keep it safe :p  The expiry date is mentioned on the kajal itself. When you close  the cap you need to be careful or you could nick it and smudge it everywhere. Also the cap is quite loose, hence not travel friendly at all.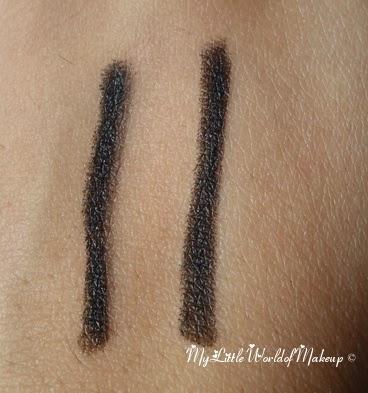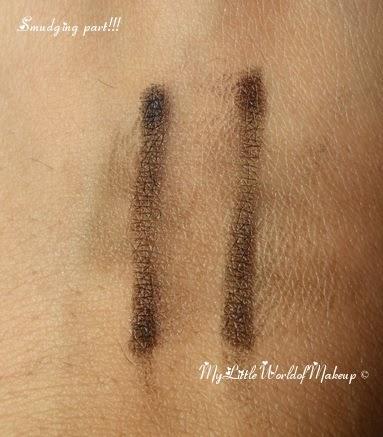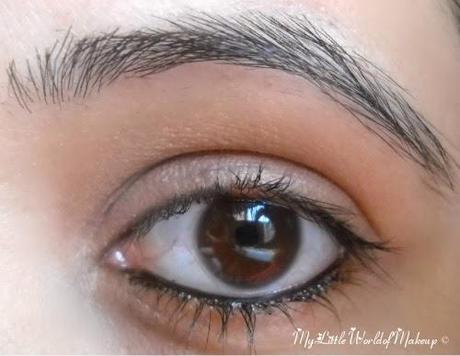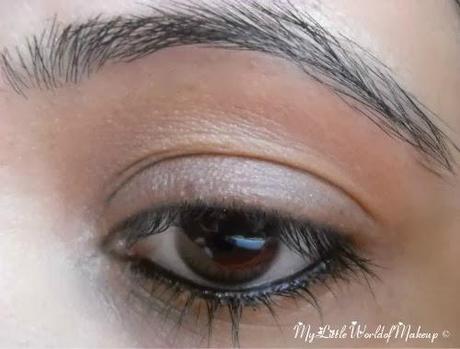 The kajal comes in a normal wooden jumbo pencil format. As it is a jumbo pencil you will need a special sharpener to sharpen it which is a pain and product wastage too. I wish they come up with a twist up option in future. The kajal goes on smooth as they claim without tugging or pulling. If you need dark heavy kohl eyes you will have to go for multiple applications.The color is quite intense and creamy, hence you can say it is well pigmented. Now coming to the smudging part. Ohh yes it does smudge. I applied it at 9 am and when I checked back after 3 hours there was a little smudging below the lower lash line and after another 3 hours it smudged more. I ususally take a cotton bud and clean below the eyes because I already have dark circles and do not want to end up looking like a panda.. Lol. So the thing I found out that the more intense you apply the more it is prone to smudging. It can be used as a base for eye make up because it smudges well but those with oily eye lids, stay away from this. So in conclusion it does smudge but still did not give me racoon eyes. I wish, i wish Avon does improve the formula of these in the near future.The Good:Inexpensive.Nice dark black color.Avon does not test on animals.The not so Good:
Availability may be an issue for some.
Smudges.
The packaging needs to be improved.
Sharpening leads to product wastage.
Ingredient list missing.
Not travel friendly.
Rating: 2/5In conclusion I would like to say that as many of you may know I love Avon products but this one surely disappointed me. I mean there are so many brands with same or lesser price tag who do a better job than this. I would really not recommend anyone to try this unless you may wish to give it a shot when it is on a sale.I hope my review was helpful to you. Please leave a comment below. I love reading your inputs.
Regards,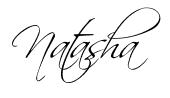 Disclaimer: The product has been purchased by me. My reviews are honest and based on my experience with the product. 'NO' I am not an Avon representative or affiliate. What may work for me may not work for you and vice versa.