This shop has been compensated by Inmar Intelligence and its advertiser. All opinions are mine alone. #SeasonOfThomas
A breakfast bagel sandwich is a perfect way to start your day. This delicious Avocado BLT Breakfast Bagel Sandwich recipe features avocado, eggs, bacon, tomato, and arugula, piled high onto a crispy, chewy everything bagel. This is sure to become your family's favorite breakfast!
I grew up in New Jersey, where the breakfast bagel sandwich is a way of life. They're practically a right of passage. You gotta have a "bacon, egg and cheese". Oh, and you have to slather it with ketchup, or you're not doing it right. If you haven't had a Jersey style bagel sandwich, do yourself a favor and put that on your bucket list right now. Trust me, it's worth it.
I'm also a huge fan of avocado BLTs, which stands for bacon, lettuce, and tomato. So I was inspired to merge these two sandwiches and create this delicious recipe for Avocado BLT Breakfast Bagel Sandwiches. These have quickly become a family favorite that is fit for busy weekday mornings or a lazy Sunday brunch. The secret to making this recipe anytime I want is keeping a stash of Thomas'® Everything Bagels in my pantry.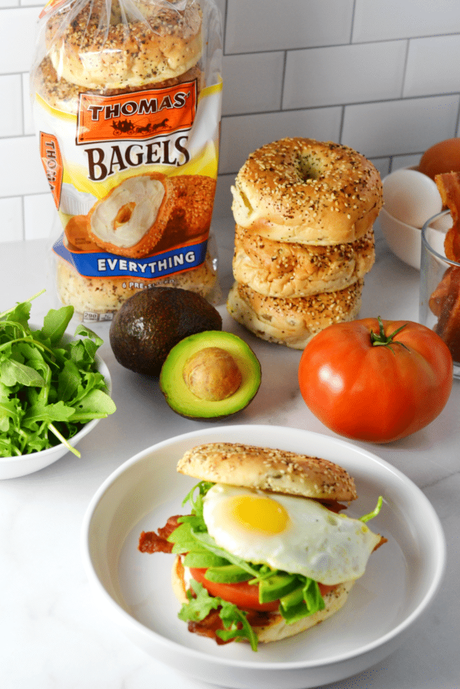 Thomas'® Bagels are deliciously crispy on the outside and soft and chewy on the inside. Available at Walmart, Thomas'® Bagels are super versatile and toppable with all kinds of delicious spreads and toppings, inspiring endless possibilities and a unique breakfast eating experience! Just click on the image below to add directly to your shopping cart!
Thomas'® Bagels come in a variety of flavors and sizes, so you can choose a bagel for any occasion! Thomas'® tradition of taste and quality since 1880 is something that my family and I love, and that's why we keep Thomas'® Bagels on hand for delicious sandwiches that we can enjoy for breakfast, brunch, dinner, or lunch!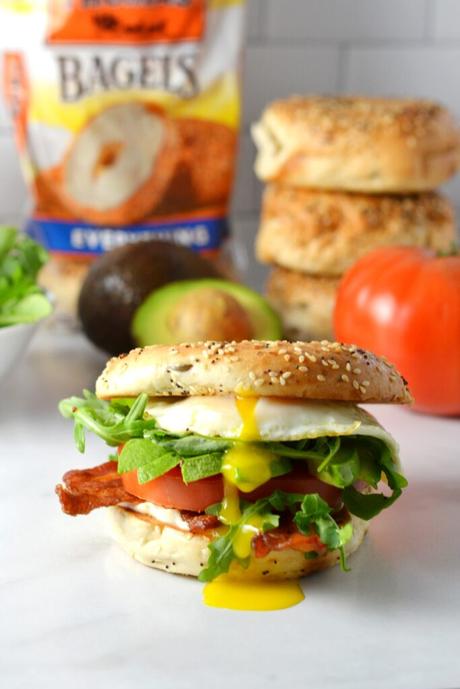 What Ingredients Do You Need To Make An Avocado BLT Breakfast Bagel Sandwich?
This recipe features creamy avocado, crispy bacon, fresh arugula, juicy tomato, and a sunny side up egg, piled onto a toasted everything bagel that's been slathered with mayo. The beauty of this sandwich is that you can mix and match foods that you love to make it your own. Prefer turkey bacon or sliced ham? Go for it. Want lettuce instead of arugula? The choice is yours! The result will definitely be delicious!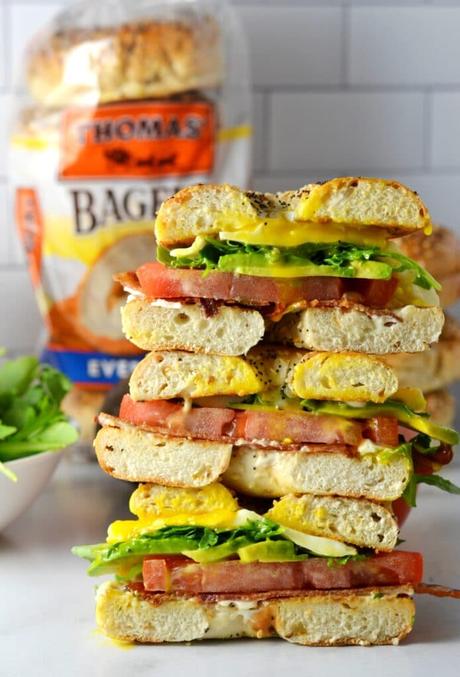 Pick up your favorite flavor of Thomas'® Bagels by adding them to your cart using Walmart's Online Grocery service, and make this delicious Avocado BLT Breakfast Bagel Sandwich! Check out the Thomas'® website for more bagel sandwich inspo that your family will love!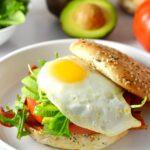 Avocado BLT Breakfast Bagel Sandwich