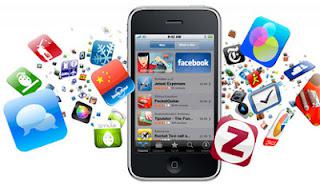 According to ABI Research, the worldwide smartphone users will download 36 billion applications in 2012, so that every smartphone users downloading an average of 37 applications during this year. In other words there is an increased nearly 6 percent of downloading 35 applications per person in 2011.
However, the downloading of this average does not mean the trend will continue to increase. But on the contrary, in the next wave of smartphone users will download the old less than a new smartphone users. The number of old users more so clearly affects the magnitude of the average numbers obtained.
Another major factor is the evolution of the mobile web. Examples of media Financial Times decided to gamble with his choice of his interesting and IOS applications using HTML5. ABI senior analyst argued that the application is a magazine and news segments where the next 2-3 years is a momentum to move to the web.
origin source Intomobile via teknoup