I was so sure I'd find some good autumn colours this week. Everything was looking a bit insipid when I was up North recently, but just towards the end of the trip, some of the trees were beginning to show a hint of autumn color about them. I headed off up the Water of Leith this morning, in lovely sunny weather. But other than the beech trees there's still a preponderence of green and rather lifeless yellow.
But I did find these few beeches, which were definitely putting on a good show
Beech trees on the Water of Leith, Edinburgh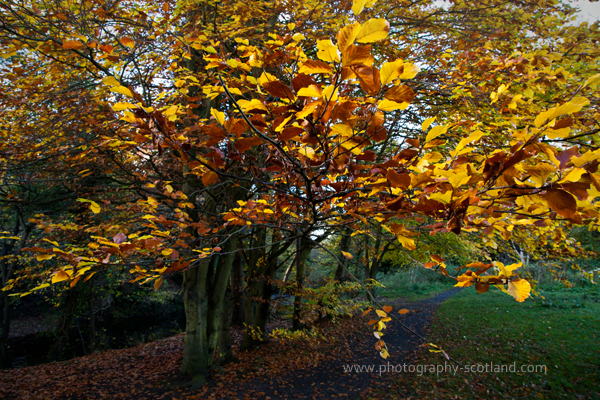 Thanks to José for suggesting this one for a gallery photo title!