Documents required for shipping
Automobiles, Motorcycles, RV's, Boats and Jet-skis from the USA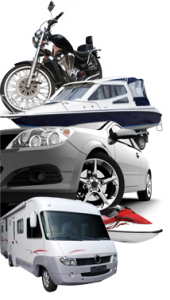 Before beginning the auto shipping process of your car, boat, rv, or motorcycle please make sure to have all the following documents.
1. Original "Certificate of Title" or "MSO
2. Bill of Sale or Commercial Invoice
(Not required when shipping your own personally owned vehicle)
3. Copy of Photo ID, Passport or Drivers License
If the "original title" is not available, or IE if you have a lien holder, shipping is still possible if we can show customs an original company letter headed document from the lien holder stating that they authorize the automobile shipping with a copy of the title, and a contact name/tel # for verification.
Please contact our office for more information on this process.
When shipping an auto US Customs inspects the original title. With these shipping form you have a "Power of Attorney" which is an authorization from the "Shipper" or "Consignee" for the shipping of the auto and for AbleCargo.Com to art as your "export agent" with an acknowledgment of our "terms and conditions"
If your name does not appear on the title as the owner you should be entered on the "new owner" section. You and the previous owner must have signed and dated the title
US Customs requires the original title for inspection a 3 full business days before sailing, in practice we require 1 week, all vehicle shipments must have validation from Customs before the vehicle can board the vessel
Booking procedures:
All bookings for auto shipments are handled through our San Diego office
When booking a car shipment we require all docs above and payment before we can schedule a shipment. You can download the forms from this page or by request we can fax, e-mail or mail to you the forms
When sending the original titles, checks and forms please use a courier service such as DHL, Fed Ex or Express Mail, DO NOT USE REGULAR MAIL We return the title same way back to you or to our overseas agent where you p/up the vehicle and docs
After we receive your docs we provide you with an address and booking # for delivery to a Port or warehouse facility. When we are picking up from your door p/up arrangements will be confirmed
A "warehouse receipt" or "condition report" will be issued when we receive the vehicle
1/4 tank of Gas Maximum
No goods allowed inside auto's unless prior arrangements have been made and a packing list/inventory with USD value provided. Note Auto insurance does not cover articles inside autos. Roll on Roll off vessel shipments do not allow goods in cars
Note the battery is disconnected whilst in transit for auto shipments by container
Services available: Roll on Roll off (Ro-Ro) and Container vessels.