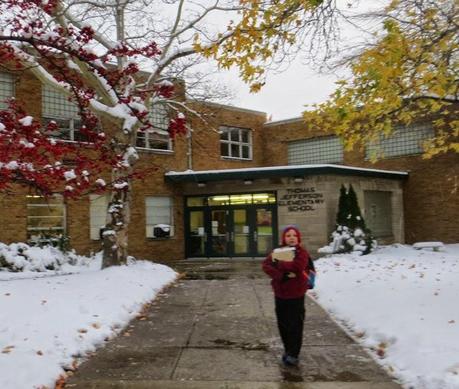 Arriving at Thomas Jefferson on a Snowy Morning
On Friday, November 14th, I had a wonderful author visit at Thomas Jefferson Elementary School in Eastlake, Ohio (near Cleveland).  I spoke to three groups of very enthusiastic students and teachers in the auditorium and then had a lively young author question and answer session with representatives from all the classrooms.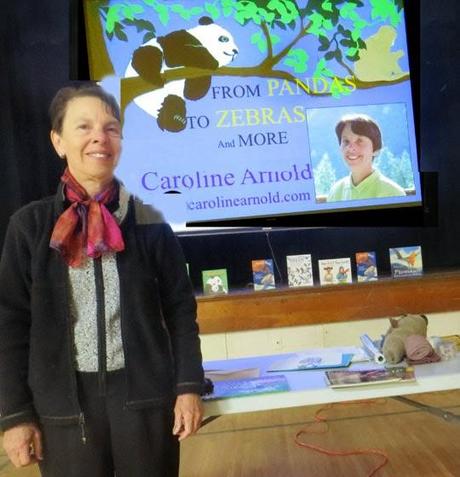 In the school auditorium
Before my visit the students had been introduced to my books
Wiggle and Waggle, Too Hot? Too Cold?, A Warmer World
and
The Terrible Hodag and the Animal Catchers
, purchased by the PTO for the school library, as well as numerous other of my books checked out from the public library, so they were well prepared. Questions ranged from "How do you get a book published?" to "Have you ever written a book about snakes?" (Yes.)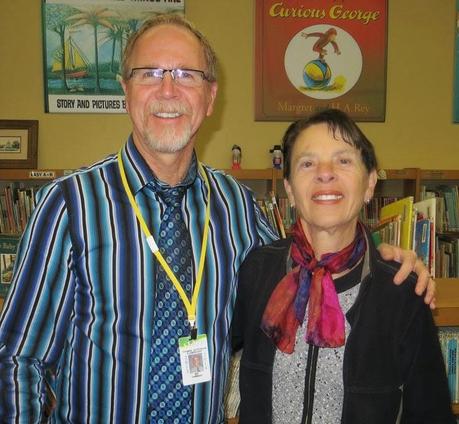 With Tim Hammon, Principal of Thomas Jefferson Elementary
I thank the principal, Tim Hammon, for coordinating the schedule, for introducing me at each presentation and making sure that everything during the day ran smoothly. I was also pleased to meet the school superintendent and assistant superintendent, who came to observe the young author session. And I thank Laurie in the office for ordering a very delicious lunch! And most of all, I thank Julie Pattie, PTO President, and her husband Chris for working so hard to raise the funds to make my visit possible, for arranging my stay at the Radisson Hotel (graciously donated), and for driving me to and from school and the airport in below freezing weather.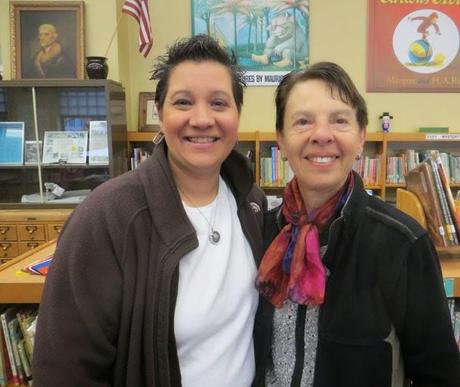 With Julie Pattie, PTO President, in the school library
I arrived in Cleveland in the midst of a snowstorm and, miraculously, the school district was the only one in the county not closed for the weather.  After a year of planning, it was a great pleasure to spend the day at Thomas Jefferson and meet all the people who make it such a great school. Thank you PTO for making it possible!