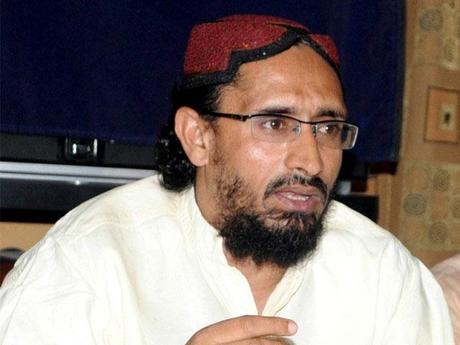 Maulana Aurangzeb Farooqi, the information secretary of Ahle Sunnat Wal-Jamaat (ASWJ), has demanded the imposition of governor rule in Karachi.
While addressing to protest demonstration against the target killing and assassination of ulema in Karachi on Friday, Aurangzeb Farooqi accused that the government and intelligence agencies know about the murderers but they have been failed to arrest them.
He said that chief minister Sindh Qaim Ali Shah has failed to control the law and order situation in the province so it should be immediately sacked and governor rule should be imposed in the province.
Jamiat Ulema-e-Islam (S), Jamiat Ulema-e-Islam (F) and other religious parties also participated in the protest demonstrations, held across the metropolis after the Friday prayer.