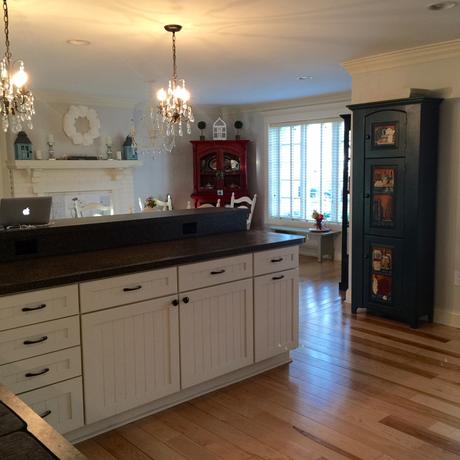 Our existing kitchen will be a work in progress in a matter of weeks.
This morning I met with our wonderful contractor, Rick Cole, and his son Justin, about what I hope will be the final round of our home improvements (my husband is hoping so, too). After finishing the basement and making it our recreation room, completing an exterior overhaul, constructing the addition of a large porch, and topping it all off with landscaping, one would think it's over. However, the kitchen is the last part of the plan, and while its bones are actually quite good, we have a need for a little more storage and an additional serving area. Thus, here we go again.
As with the other projects we've pursued in this home, the ability to pin ideas from Pinterest helps make the project go so much more smoothly. I've been able to garner ideas from the site and then use it to show both our kitchen designer, Debbie Wilde at Kitchen Concepts in Annapolis, and Rick and Justin. So many great ideas have come from this process.
While the actual building in the kitchen hasn't take place yet, I'm sharing the process of going from "idea" to "implementation" for the kitchen. In keeping with our cottage style home, I've posted the inspiration photo along with the existing space as is and described what will be done to it. I will post photos later during and after the process.
What's most fun about these projects is seeing how your choices go from concept (showroom or store or internet) to implementation as they become a part of your home. I'm excited to see the new personality of the kitchen and dining area come to life.
Inspiration Photo #1: Base with Hutch As Coffee Bar/Serving Area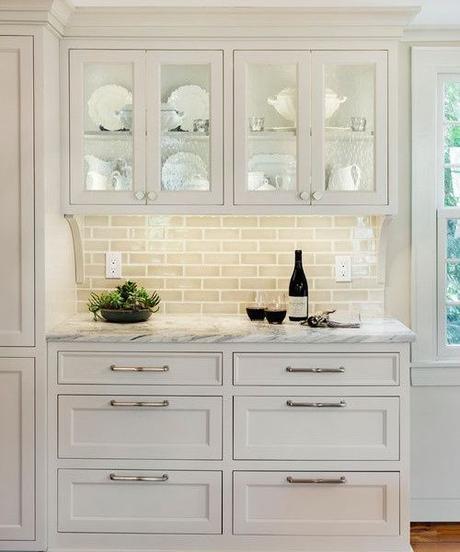 INSPIRATION PHOTO—We want to have a base cabinet with hutch for entertaining. Since we have one space that is kitchen and dining (and do not have a separate dining room), we wanted to make the space feel charming and elegant. In doing so, a piece similar to this is what we will incorporate. Inspiration photo by Home Bunch.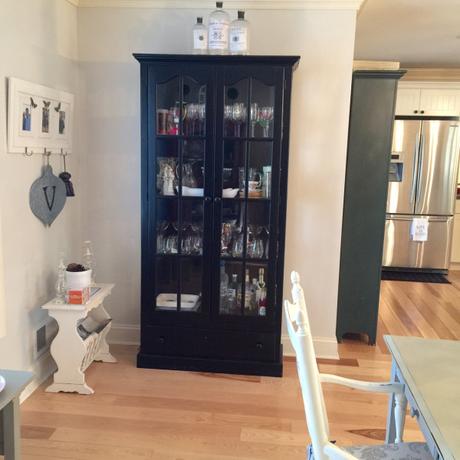 OUR EXISTING SPACE—The piece will be built in this existing area where this black cabinet is. This cabinet will be relocated to the spot next to the French doors that lead to the porch.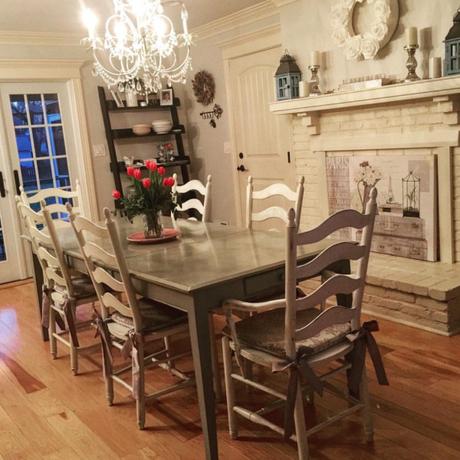 OUR EXISTING SPACE—The black glass cabinet will move to the area where the ladder shelf is and the ladder shelf will relocate to the family room or basement. Not sure yet…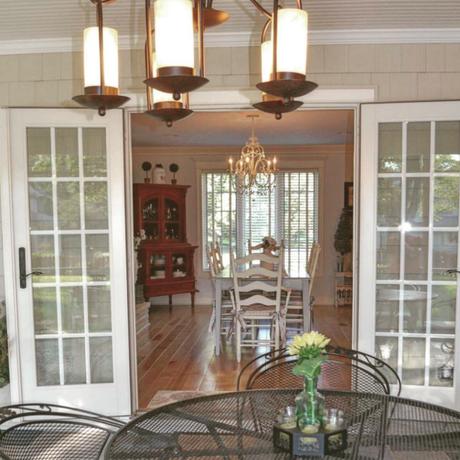 OUR EXISTING SPACE—The view from the porch looking into the dining area. I cannot wait for spring…and maybe to seeing that cabinet in another color.
Inspiration Photo #2: Pantry with Microwave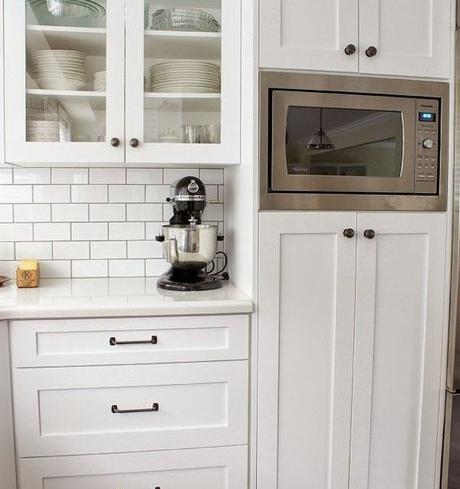 INSPIRATION PHOTO—Where there is an existing self-standing green cabinet (see below, left), a pantry will be built with a cut out for the microwave. As a petite (okay, short) person, I hate that the microwave is currently over the stove. I have burned myself on countless occasions.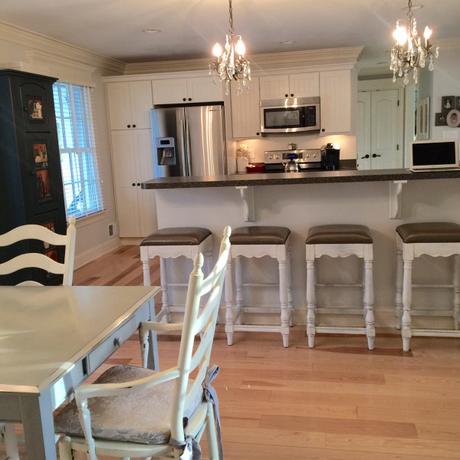 OUR SPACE—As you can see here, the microwave is over the oven; it is not ideal. The microwave will be replaced with a stainless steel hood.
Inspiration Photo #3: Countertops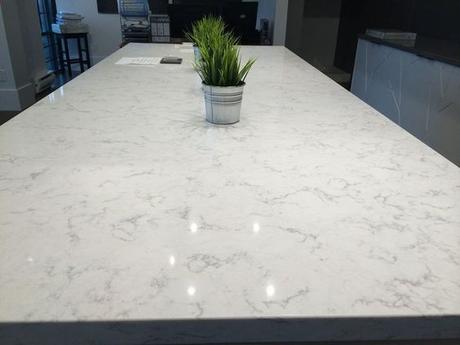 INSPIRATION PHOTO—The current dark, Formica countertops will be replaced with LG Minuet Quartz that looks a lot like marble and is pictured here. After pinning picture upon picture of white countertops with white cabinets, I think it's safe to assume that this is the "feel" we are going for in the kitchen. The walls are a light grey (City Loft by Sherwin Williams), and we love the hue of it. We used Atlas Stone in Severn, Maryland, for the countertops.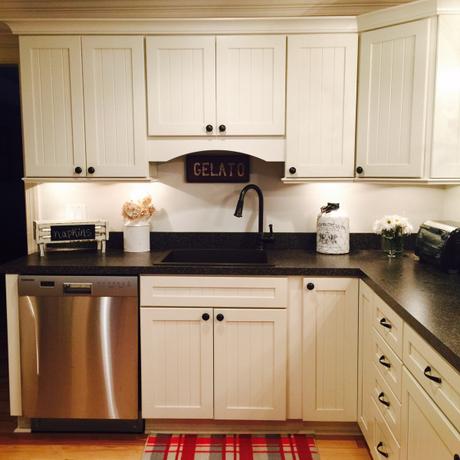 OUR SPACE—The countertops will be LG Minuet with a stainless steel undermount sink.
Inspiration Photo #4: Turquoise Cabinet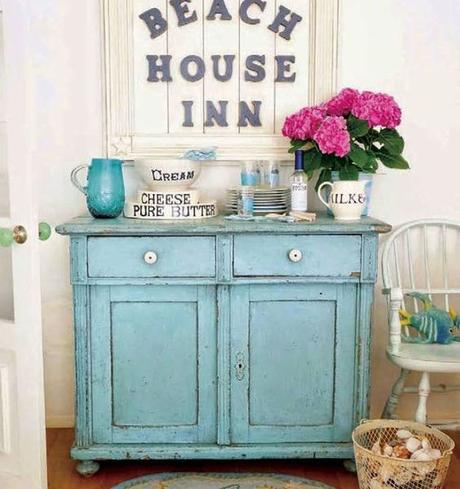 INSPIRATION PHOTO—This turquoise cabinet was featured in a magazine and I've loved it ever since. The hutch in the corner of the dining area is red. However, during spring break I plant to turn the red hutch into a magnificent shade of turquoise. Another chalk paint project perhaps? Nevertheless, I absolutely love this color and it reminds me of a beach house.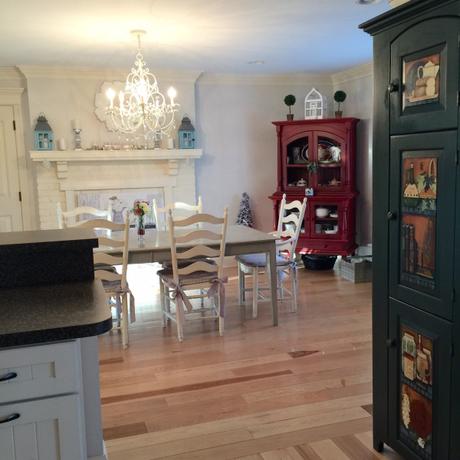 OUR SPACE—While the red hutch is very pretty, I think turning into a pretty turquoise is going to look great in the room. With colors such as grey, white, and black to anchor the room, a pop of turquoise may be just what the Kitchen Renovation Doctor ordered. The green hutch will be painted white and relocated to our upstairs hallway to serve as additional storage for towels, blankets, sheets, and accessories.
INSPIRATION PHOTO #5—Backsplash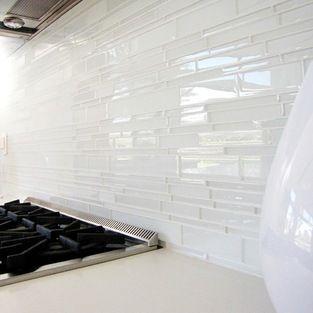 As you can see, we like the French cottage style. That means we (okay, my husband lets me do it) have a lot of chandeliers in our home. While I love the look of subway tiles, I wanted to pick up the crystals of the chandeliers in the backsplash. Photo from Houzz.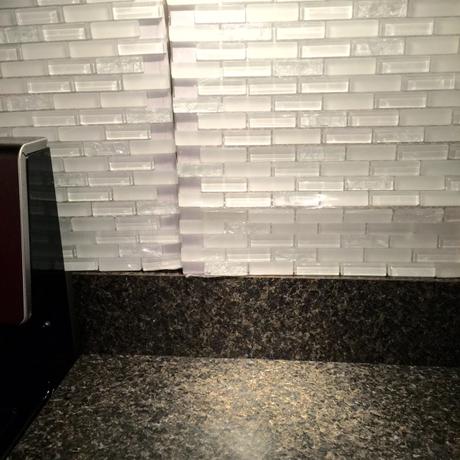 We selected this crystal and glass backsplash from Lowe's. The smaller tiles appeal to us, and we love the mixture of pieces in it. (My kids are holding it up for the photo…thanks, loves).
So…I figured I've documented the other projects we've done, why not document this too. Looking forward to the improvements, though not at all looking forward to the mess.
It'll be fine…I'll let you know how it all turns out.