As wireless and wired access solutions go, there are very few companies that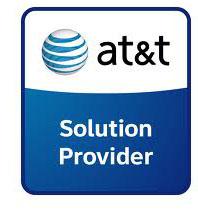 come close to the range and depth of solutions offered by AT&T. It holds undeniable leadership status in IP based communication services. Businesses consider AT&T as top choice for their high speed internet and Wi-Fi network services. AT&T is also in a partnership with Telarus which is a master agent in the USA for telecom carriers. The global backbone network of AT&T delivers services like business video, private line and wavelength traffic. For Telarus, a huge portion of their success has been because of the availability of the in- house team of AT&T professionals.
The AT&T range of products includes almost all solutions needed to ensure that a client gets the best fit possible as far as his wireless network is concerned. The company's managed services portfolio is also very extensive and suited for today's emerging markets. The worldwide IP Network of the company relies on MPLS or Multiprotocol Label Switching technology. One of the biggest deliverables of this technology is its ability to help in the management of hybrid ecosystems and helping integrate diverse networks. The company also supports its network performance with extremely robust SLAs or service level agreements. Thus, AT&T Solutions Provider is able to deliver benefits such as:
Reliability,
Simplicity of network management
Cost and resource use effectiveness
Easy adaptation of new and emerging technology and
An easier way to deal with business challenges.
The company's MPLS VPN solutions or MPLS virtual private network solutions are based on its Global IP Network. With such an advanced technology, AT&T is able to deliver network stability and higher performance and security too. Network convergence is made easier with the use of AT&T MPLS VPN solutions. It helps in streamlining data traffic and enables a fuller control over the network too.
Then there is the Business in a Box solution that ensures that voice and data services can work over a single network connection and device. What AT&T does is to take over the management of the equipment, leaving the client free to look after other areas of business. It also does away with the need for hiring additional staff to look after operations like web based administration. The mobility services offered by the company are extremely useful too. With increasing use of mobile devices, the company is able to bring in better performance and leverage location based knowledge into business intelligence.
AT&T can help a company review its present state of mobility or mobile technology and suggest improvements and alterations. It brings a multi disciplinary and integrated or unified systems approach to this field. Finally, AT&T also puts a lot of emphasis on network services. At the end of the day the network is more than a collection of devices. It can be the lifeline of an enterprise. Communications are constantly changing thanks to emerging technology and the dissolving of geographical boundaries. With solutions such as end to end IP VPN, Ethernet services and private line services, AT&T can help a company deploy the best fit network solution.
There may be hard drive issues in cloud computing. This may arise due to the absence of hard drive devices.
Author Bio: I am Susan Hannan from Exams Key; it gives 100% 4A0-100 Exam. Let's take benefit of 4A0-103 Exam material efficiently and get guaranteed success. Check out free demo of all certifications Exam.