A few weeks ago I wrote about an ATT promotion, "A Gift That Money Can't Buy", which is a website where teens can give something to their parents that they might want, and, in turn, hint at something cool for themselves...namely the new Nokia Lumia 920 smartphone running Windows 8 platform.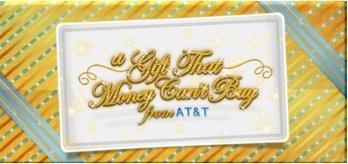 I am now the proud possessor of my very own Nokia Lumia 920 and have been using it for a couple of weeks. Here is why I like the new Lumia 920 and some of the cool things I can do with it...so far!
When ATT first introduced the Nokia Lumia 920 Smartphone, I must admit, I was one of the first people to run to the Windows store in the Westchester Mall in order to catch a glimpse of it. I'm a techie (the Bronx Science in me still remains) and the Lumia doesn't disappoint, from the slim fit in my pocket (just the right weight, yet not heavy) right down to the large 4.5 inch screen.
In my last post I mentioned how smooth and quick the Nokia Lumia 920 flies through the tasks I assign it but now, I can add that it loads apps and opens them lickety-split.
Since I am a golf fanatic, the first thing I did was load up a few apps. I use Mobitee, for example, as my GPS Golf Rangefinder: it loaded effortlessly. Gaming features like the X-Box Live Hub work great (if you are an X-Box fan like I am). The Nokia City Lens is a very interesting concept as well, helping to find local establishments using the phone's camera display.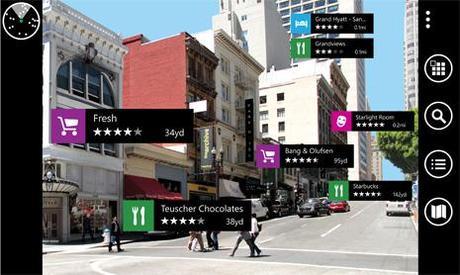 Nokia City Lens on Windows 8
The Nokia Lumia 920 also gives you a few free business downloads like Skydrive storage for documents and Microsoft Office, a must for smartphones nowadays!
All-in-all, I am very satisfied with the Nokia Lumia 920. I just sent my husband his top-secret golf tip from Keegan Bradley who mentions that his golf ball is the "coolest guy in town"  What did he mean by that? Go to the A Gift Money Cant Buy website and send Bradley's golf tip to your special someone today!
Disclosure statement: M80 has contacted Golf for Beginners to write a blog post on behalf of AT&T.  Golf for Beginners is receiving free products as compensation in exchange for participation and is being compensated per FTC guidelines. http://ftc.gov/os/2009/10/091005revisedend  #SPON
Voice your opinion on Twitter @Golf4Beginners and friend on Facebook.