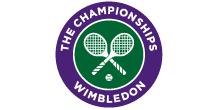 It's the big W and should be another good tournament. It seems like the evening out over the years of the surface to equalize the strengths of the players has thrown up a more interesting event. British interest pretty high of course with new Queens champ Murray and the arrival of a solid number 2 in James Ward, will be sure to keep the Pimms flowing and Henman Hill in rapture.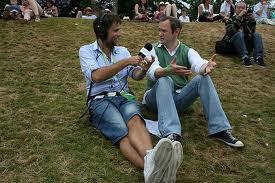 Fun on the Hill
The grass court warm up tournaments have shed some light on who might be dangerous. Tsonga is playing well, so too veterans Malisse, Tursunov, Sela and Stepanek. The big 4 will still be the big 4 come the final weekend in my opinion, but a few 1st week surprises will be on the cards. Big serving F-Lopez, Mahut, Karlovic and Anderson will cause trouble and the young guns of Raonic, Dimitrov and Dodig could continue their ascent up the ranks.
This year may be Federer's best shot at another title before the big 3-0 if he can play like he did at the French. Incredibly, Isner gets Mahut again. Can we take another match of theirs?
Best of all, tune into BBC 5 Live's radio coverage, which is highly entertaining with banter all day and great guest spots from Michael Stich, Jeff Tarango, Boris Becker you name it. It's all the Pimms and Champagne you see!
Let's break it down:
Surface: Grass
Defending Champion: Rafael Nadal
Late Withdrawals: Juan Carlos Ferrero, Thiemo de deBakker, Richard Berankis, Paul Henri Mathieu, Sam Querry
Late Entrants: Jaroslav Pospisil, Igor Andreev, Florent Serra, James 'Breaking Back' Blake, Denis Gremelmayr
Qualifiers:
Wildcards: Dudi 'Where's my Car' Sela, Gilles Muller, Alejandro Falla, Arnaud Clement, James Ward, Daniel Cox and Daniel Evans
Top 1st Round Matches: James Blake vs. Marcos Baghdatis, Lleyton 'Rusty' Hewitt vs. Kei Nishikori, Marin Cilic vs. Ivan Ljubicic, Fernando 'Hot Sauce' Verdasco vs. Radek 'The Worm' Stepanek
Dark Horses: Ivan Dodig, David 'Nails' Nalbandian, Dimitry Tursunov, Feliciano 'F-Lo' Lopez
My pick: Novak Djokovic

View Full Draw

Thanks for reading and check back next week for more tips, news and musings!