This month we preview the upcoming clay events in May and don't forget to get the best odds approved by us at Paddy Power Tennis.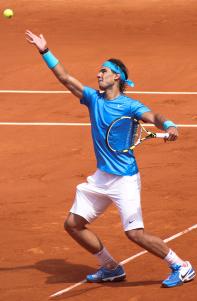 Mission to France
So far the clay season has produced some intriguing story-lines. Rafael Nadal's aura of invincibility appears to have been broken. With two back-to-back losses to Fabio Fognini and a beat down by Novak Djokovic in Monte Carlo, Rafa's confidence is not there yet. He has two big clay events to get going again before the French Open, but if he suffers more losses to players he used to handily beat, then expect a new French Open champion, most likely in the shape of the Serbian number one.
There are plenty of smaller tournaments on offer to pick up points for the second tier of players; the traditional dirt-ballers have been overshadowed of late by hard court specialists such as Martin Klizan, Kei Nishikori and most surprisingly Jack Sock. A player in a rich vein of form on both surfaces is Guillermo Garcia-Lopez. He has won in Zagreb and Bucharest this year, and looks a good bet to go deep in the Masters events.
A late bloomer this season is Victor Estrella Burgos. The Dominican claimed his first title in Ecuador in February of this year and at the age of 34 is having a career year. He's a good pick for the 250 events.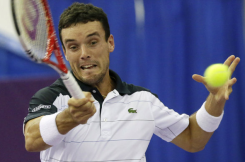 Improving: Roberto Bautista-Agut
The Spanish, field 12 players in the top 100 and continue to dominate on the clay. The breakout player this year after a bad run of form is Pablo Andujar. He claimed the best win of his career against David Ferrer in Barcelona, which was a huge effort and is now guided by new coach and former player Albert Portas. Spanish veterans show no signs of slowing either with Feliciano Lopez, David Ferrer, Robredo, Verdasco and Daniel Gimeno-Traver all playing well this year. Yet, my pick for a deep run at the French is Roberto Bautista-Agut. Named the '2014 Most Improved of the Year', Agut strikes a penetrating forehand and rarely makes mistakes.
For the Masters Series events in Madrid and Rome, it's hard to look beyond the top 8 for a winner. Tomas Berdych played extraordinarly well to reach the final in Monte Carlo and push Djokovic to 3 sets. Andy Murray, newly married, is back to his best with and employed Jonas Bjorkman full time to shepherd him through the year. Yet to win a title in 2015, Murray is 15/8 to win a Grand Slam this year. Two players in the top 10 finding it hard going are Stan Wawrinka (personal issues) and Marin Cilic (coming back from injury), so they would be shaky bets.
Come the French Open, the wild card is Rafael Nadal – if that can be believed. We really don't know where his confidence or body will be, until he steps foot onto 'La terre battue'. Despite some reservations, Paddy Power make Rafa second favorite at 7/4. Roger Federer will be in with a genuine chance but with shaky losses to lower ranked players in the Slams – most recently to Seppi in Australia – it's hard to see him as champion, but at 25/1 might be worth a flutter on the Swiss Army Knife.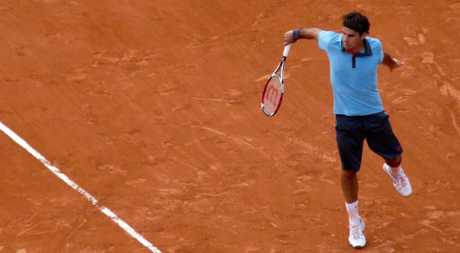 Worth a flutter?
Of course Novak Djokovic is clear favorite for every tournament he enters right now, so it might be better value to have a punt on some of Paddy Power's  Djokovic Specials. Finally, what about a French winner? Paddy Power are offering Gael Monfils at 50/1 and what a story that would be. He's playing well, but the draw would need to part like Moses in the Red Sea to see him winning. Miracles can happen.
Happy hunting.