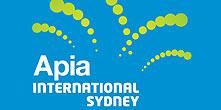 Sydney
2010 winner Marcos 'Bagman' Baghdatis has good memories here and needs a confidence booster. Gilles Simon also needs to get his confidence back after a shaky end to 2011.
Early season injuries might play a part for Florian Mayer and Alex 'Ruskie' Bogomolov Jr. while Richard Gasquet might be nicely tuned up after his Hopman Cup adventures last week. 4 time champ Lleyton Hewitt battles on and can't seem to get a good draw for love nor money. He faces off against tricky Victor Troicki.
Long John Isner and Juan Del Potro top and tail the draw and that would be an interesting final that I wouldn't bet heavily against.
Let's break it down:
Surface: Outdoor Hard
Defending Champion: Gilles Simon
Dark Horse: Richard 'French Kiss' Gasquet
My pick: Juan Del Potro
Did You Know? Lleyton Hewitt won the Sydney title 4 times in 4 straight appearances. Strewth Mate!
Watch: Sydney Uncovered
Auckland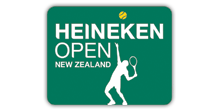 David Ferrer has won this title twice and looks good to me to 3-peat. We could be in Spain even, since it's stacked with Spanish clay courters.
Donald Young had some nice wins last season, so he'll be looking to get to a flyer and prove that he is the real deal at the top level, even if his Mom coaches him.
Another player I like is Brazilian Tomasz Bellucci, who has a vicious lefty forehand and gets a good draw in this one. Clay maven Juan Carlos Ferrero kicks off his season still in good shape and playing well last year. He also gets a decent draw.
Match of the day is the all American clash between Ryan Harrison vs. Sam 'Samurai' Querry. Both look good for a decent season in my opinion if they stay injury free.
Let's break it down:
Surface: Outdoor Hard
Defending Champion: David 'The Wall' Ferrer
Dark Horse: 'The Donald' Young
My pick: David Ferrer
Watch: Auckland Uncovered
Advertisement