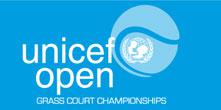 The weaker of the 2 fields this week, it's hard to pick a likely winner. Almagro plays for the first time, after his early exit in Roland Garros and the Dutch have done well in the past so I think this will provide an opportunity for Haase to shine. De Bakker withdrew through injury.
'Professor' Xavier Malisse is a strong grass court player, who played well at Queens, so if he's going to win another title in his career, this is just the sort of tournament to do it. Defending champ Stakhovsky chose to play Eastbourne this week.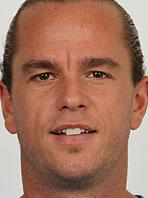 The X-Man: First Class
Let's break it down:
Surface: Grass
Defending Champion: Sergiy Stakhovsky
Top 1st Round Match: Adrian Mannarino vs. Nicolas 'Marathon Man' Mahut
Dark Horse: Dimitry Tursunov
Wildcards: Jesse Huta Galung, Javier Marti, Marcos 'Bombs Over' Baghdatis
Late Withdrawals: Benjamin Becker, Thimeo de Bakker
Late Entrants: Julian Benneteau, Michael 'Iron Man' Russell
Qualifiers:
My pick: Xavier Malisse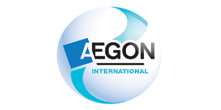 So after all the excitement of Queens, we swiftly travel to Eastbourne for a combined event. Last year saw France's
Michael Llodra
win the title with victory over
Guillermo Garcia-Lopez
in the final. All eyes on
James Ward
to see if he can repeat his giant-killing ways at Queens, but he gets tough opener in
Janko 'The Reader' Tipsarevic
.
Tsonga is looking good on the grass and is top seed, while an unseeded Lleyton 'Rusty' Hewitt lurks in the bottom half of the draw, fired up and ready to go. I expect another break through performance this week from someone, perhaps a Dimitrov, Sweeting or Kamke who have enough game to do well on grass.
Let's break it down: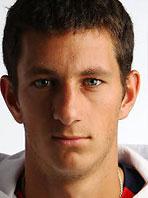 The British are Coming! James Ward
Surface: Grass
Defending Champion: Michael Llodra
Top 1st Round Match: James Ward vs. Janko Tipsarevic
Dark Horse: Radek 'The Worm' Stepanek
Wildcards: Colin Fleming, Dan Evans, Dan Cox, James Ward
Late Withdrawals: Fabio Fognini,
Late Entrants: Tobias Kamke
Qualifiers: 
My pick: Jo-Wilfried Tsonga

Thanks for reading and check back next week for more tips, news and musings!