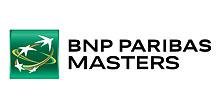 The traditionally fast indoor courts of Paris suits the power players and dare I say serve-volley.
Last year, Soderling pummeled his way to the title but does not look healthy to defend. Surprisingly, Federer has never won this title and would dearly love to add it to his collection. 2005 winner Tomas 'Berdman' Berdych has decent form this Autumn and I could see him get close to winning again. Nadal and Ljubicic pulled out.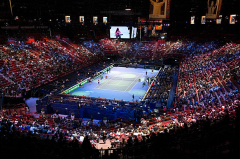 Last Tango in Paris
It's possibly a Last Tango in Paris for these London hopefuls Tsonga, Monfils, Tipsarevic, Almagro and Simon who need to reach the final or win the title to stand a chance, save for Tsonga. All are quick, powerful and the Frenchmen will have the crowd. Red hot Kei Nishikori is the one to watch along with Andy Murray of course. The lightning quick surface will also help the big servers out, so winning this title is not as straightforward for the Top 4 as other Masters events.
Let's break it down:
Surface: Indoor Hard
Defending Champion: Robin Soderling
Dark Horse: Tomas Berdych
My pick: Andy Murray
Did You Know? In 1990 Guillaume Raoux ranked 134th, upset defending US Open champ Sampras, in 2nd round of the Paris Indoor.
Thanks for reading and check back next week for more tips, news and musings!