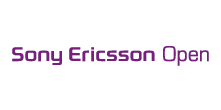 It's back to back Masters Series events and we head back east to Miami.
Some 'surprises' in Indian Wells with Isner and Federer taking out the Big 2. Big ask for them to repeat that success, but I wouldn't bet against either of them stirring it up again.
Murray loves Miami and so I think he'll make amends for last week and my main man Nalbandian showed us in Indian Wells that he can hang with the best still (and still screw it up). The Djuggernaut gets a nice draw with a few tricky opponents for anyone else. Del Potro looms in the 4th round. In Federer's quarter, he could face Roddick 3rd round but I don't see anyone until Djokovic he should be concerned with until then. I do fancy Kevin 'Mr.' Anderson to win some matches though in his quarter.
As for Nadal, his section looks a cakewalk before he potentially runs into Tsonga or Isner in the quarter finals. Murray, who needs some wins and loves Miami (has a house there), get's a rough 3rd round against Raonic should they both win. As usual, it's hard to pick anyone outside the top 4, but the likes of Isner and Del Po certainly have the guns to win it.
Let's break it down:
ATP Level: 1000
Surface: Outdoor Hard
Defending Champion: Novak Djokovic
Unseeded Dangermen: David Nalbandian, Nikolay Davydenko, Marcos Baghdatis
My pick: Andy Murray
Did You Know?: Players have selected it as the ATP World Tour Masters 1000 tournament of the year six times, from 2002-06 and in '08.
Here's a video recently created with Andy Roddick on the Sony Ericsson Mobile App:
Please follow SAP Sponsors on Twitter
https://twitter.com/#!/SAPSponsors
Like SAP Sponsors on Facebook.
https://www.facebook.com/#!/SAPSponsorships
Visit the SAP Sponsorships website
http://www.sapsponsorships.com/
Thanks for reading and check back next week for more.