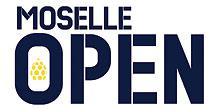 The players move back to Europe after the US swing and after French Davis Cup disappointment, they can redeem themselves in Metz, where traditionally they have done well. Tired legs could be an issue however, so I'm looking to Alex 'The Dog' Dolgopolov to potentially take it down.
Clement and Llodra make for a nice opening round to catch and looks like Gilles Simon has withdrawn and I don't blame him.
Let's break it down:
Surface: Indoor Hard
Defending Champion: Gilles Simon
Qualifiers to Watch: Igor Sijsling
Dark Horse: Alex Dolgopolov
My pick: Jo-Wilfried Tsonga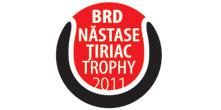 Newly named the Nastase Tiriac Trophy, the Euro dirt-ballers get back to basics in Romania.
Chela
will be on a high (hopefully not literally) after Argentina's Davis Cup heroics and he defends here, so is probably a good bet to repeat.
For those of you who follow the Challenger circuit, there are some good players in the mix who have been performing well including Rui Machado, Pere Riba, Joao Souza, Albert Ramos and Eric Prodon, so get used to seeing their names more often in main draws. Not seeded, but darkest of dark horse is Albert Montanes, with 5 titles to his name.
Let's break it down:
Surface: Clay
Defending Champion: Juan Ignacio Chela
Qualifiers to Watch: Florent Serra
Dark Horse: Albert Montanes
My pick: Juan Ignacio Chela
Check out ATP's Bucharest Uncovered: