Mutua Madrid Open
We're in Madrid, a city that boasts the two best football teams in Europe right now and not to mention some good tennis players. Federer is out attending to his new born twins Lenny and Leo  - there's a doubles team! – and Novak pulls with injury. Seems an open goal for Nadal then unless Murray can have a say.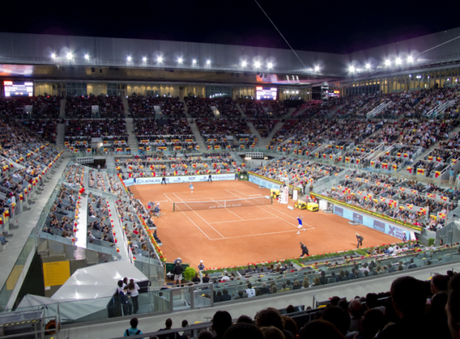 'The Magic Box'
Let's break it down:
ATP Level: 1000
Surface: Outdoor Clay
Defending Champion: Rafael Nadal – Rafa looking to re-establish his authority on the dirt this week. A good chance to do so.
Floater: Roberto Bautista Agut – Putting together some seriously good wins here including Verdasco and Robredo
Youngblood: Dominic Thiem – The Austrian wunderkind already dumped out in-form Wawrinka.
Slumping: Juan Monaco – Not the player he was in the last two years.
On Fire: Dominic Thiem – See above
My pick: Rafael Nadal – Hardly sticking one's neck out but with Djokovic out, it's his for the taking.
Did You Know?: The tournament has moved country to country over the past 30 years and finally settled in Madrid in 1990.
Thanks for reading and check back next week.